Toyota Corolla 2014 spy shots float around the web

These photos, showing what looks like the production version of the 2014 Toyota Corolla, are doing the the rounds of the internet, but with no one quoting the source, it's hard to determine where these were taken.
Some say these secret photos were taken in Poland, possibly at an event to gauge consumer reaction. Nevertheless, the next Corolla does take design cues from the Toyota Furia concept, but looks nowhere near as aggressive.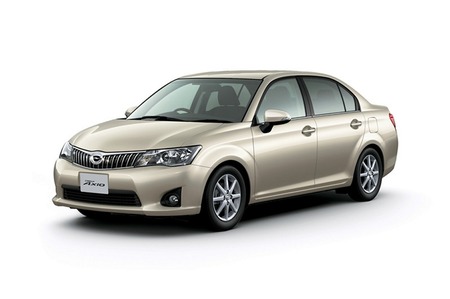 Incidentally, Japan already gets a new smaller model called the Corolla Axio since 2012, but this is not the car that will land in the GCC. We will get the larger European and U.S. version. Expect a launch sometime in late 2013.