So we got a 2013 Ford F-150 SVT Raptor SuperCrew

The Ford F-150 SVT Raptor's been out and about for a good while. First it was offered with a 5.4-litre V8 and a quad-cab body. Then the 6.2-litre engine became available, as did the four-door SuperCrew body style. And now for 2013, there are a few more upgrades.
Updated options for 2013 include HID headlights, a touchscreen computer inside, and beadlock wheels that prevent the underinflated tyres from popping out during offroading.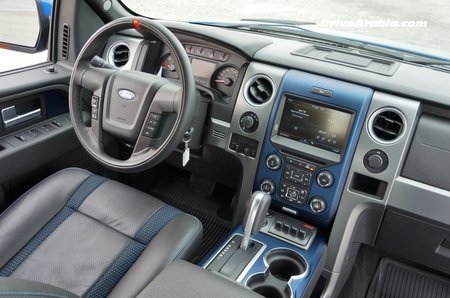 Our truck also came with side-steps, black body decals and a plasticky colour-coded interior that's positively huge, but of course, still seats five.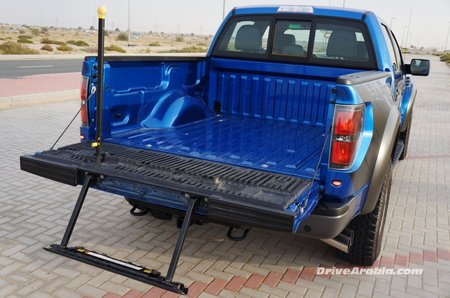 The extra-wide SVT Raptor shares almost no body panels with the regular F-150 beyond the doors and roof, but it still benefits from that unique F-150 tailgate that integrates a step to climb onto the big bed, with a handle to hold on to as well.
But as practical of a load-hauler as it is, few owners will use it for that. Aside from terrorising cars on the road, the Raptor is also good for trips to the beach, going over footpaths and…oh wait, that's the Cadillac Escalade EXT. The Raptor is the real deal when it comes to offroading. More in the full review.