So we got a 2014 Nissan Tiida 1.8SL

Who would've thought that the all-new 2014 Nissan Tiida would be one of the most anticipated cars of this year. When we drove the new BMW 335i last year, not even one soul even bothered to give it a first look, let alone a second one. On the other hand, people kept staring at our Tiida, and a few even came up to us to ask about it.
This car is soon going to be on every street corner of course, and it's a pretty good-looking car, better than the Sentra on which it is based. The profile itself looks more balanced than that of a Mercedes-Benz A-Class, and would've made a good foundation for a hot hatch if Nissan ever did so.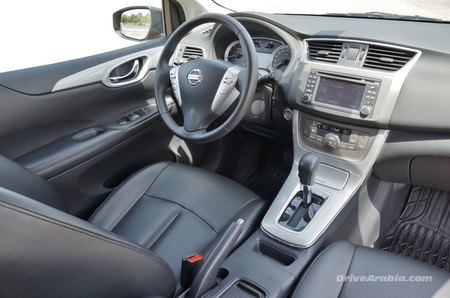 Inside, the dashboard is lifted straight out of the Sentra, only with an all-black colour scheme, starter button and a standard nav touchscreen on all but the base model. Apparently the idea is to appeal to the "youths" more, although Nissan seems to have stuffed a bit more hard plastics in there to offset the cost of those gadgets.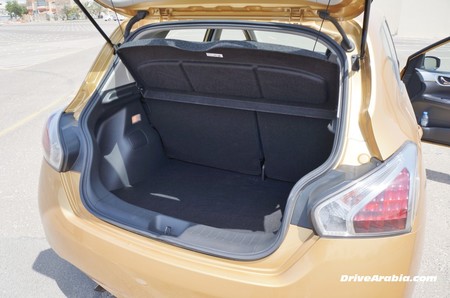 The boot is of a decent size, but pales in comparison to the length of the Sentra's boot. Rear space for passengers is immense though, almost approaching midsizer levels.
The Tiida is not like the old one. It now sits in a class higher, feels nicer inside, and offers some premium features as well. It drives fine for the most part, but our car has some inherent flaws that keep it from taking its place alongside the Sentra on our recommended list. More in the full review.