Hyundai launches 2014 Tucson in UAE, announces Veloster Turbo

Hyundai's Middle East office has officially launched the 2014 Hyundai Tucson crossover in the GCC, during the opening ceremony of its new Africa & Middle East Training Academy, the company's first such dedicated training facility in Dubai. The more interesting tidbit to come out was that the Hyundai Veloster Turbo is finally headed to the UAE.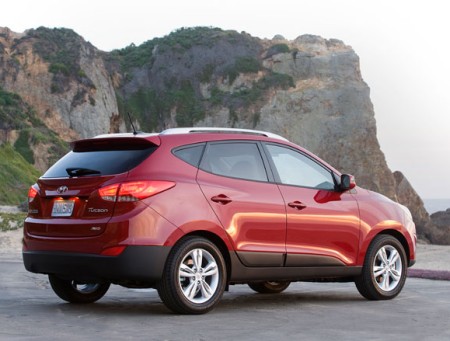 The 2014 Hyundai Tucson has received an unnoticeably-minor facelift, with real external changes limited to standard projector headlights, LED tail lamps, shark-fin antenna, and new 17-inch or 18-inch wheel designs. Inside, available new features include a 4.2-inch display within the gauge cluster, a new multimedia/navigation system, optional brown leather and standard Bluetooth. With carryover 2.0-litre and 2.4-litre engines, prices now range from Dhs 72,000 to Dhs 102,000.
There isn't much else news on the Hyundai Veloster Turbo other than the fact that it is indeed coming here. The standard Veloster is a fun car that desperately needs a boost under the hood.
For Hyundai prices and specs, visit the Hyundai buyer guide.