So we got a 2014 Ford Ecosport

There were quite a few mini-4x4s around before the Renault Duster popped up in our market and actually proved that these things can sell with the right kind of marketing. Ford is hoping to replicate the Duster's success with the Ecosport, their very own little SUV.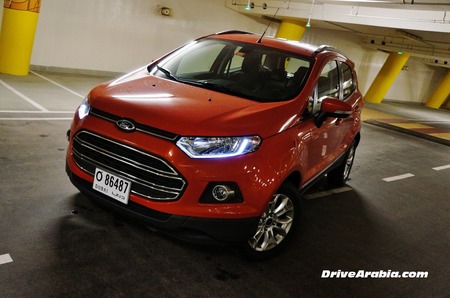 The Ecosport boasts an aggressive front-end, although my wife seems to think it looks like a mouse.
Women are likely a target market, but it suits men just fine as well. That exposed spare wheel could be seen as an attempt at toughening it up.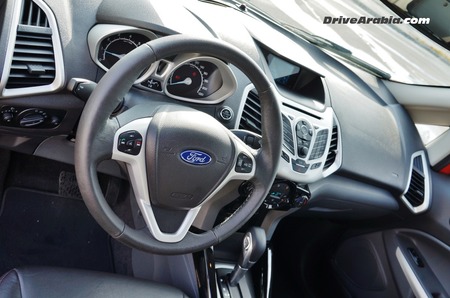 The interior is thoroughly modern, unlike the one in the aforementioned Duster, and packs in a fair bit of kit in this top-end version.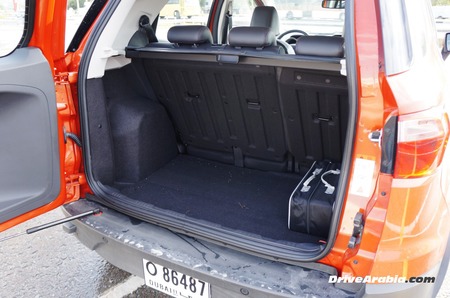 The boot has more upright space than horizontal area, although folding down the seats helps.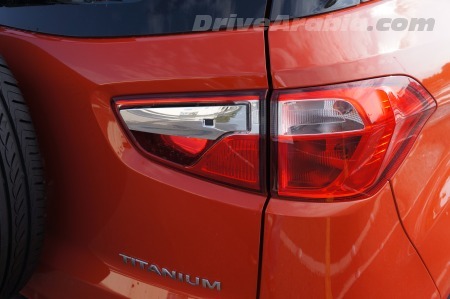 The tailgate handle disguised as a tail lamp is a particularly interesting trick.
The Ecosport is not going to win any awards from us, but it offers up a better proposition in some aspects than its rivals. More in the full review.