Nissan Sport Sedan Concept previews 2015 Maxima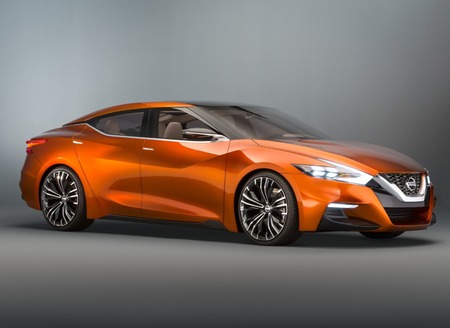 This here is the Nissan Sport Sedan Concept. Unveiled at the 2014 Detroit Auto Show, what it's really showcasing is the future design direction of the next-generation Nissan Maxima.
While this concept is too far out there to comment on, the production version should share several design cues with this orange car, as well as its 300 hp 3.5-litre V6 motor, mated to a CVT automatic and front-wheel-drive. It remains to be seen how "sporty" they can make a setup like that, but apparently the current model is a sales success in markets such as America, so they're not playing around with the existing formula other than styling.
Expect the production version to debut sometime in 2015.