So we got a 2014 Dodge Durango R/T

A few of our car-enthusiast friends, all of whom we'd met via the legendary DriveArabia meets, asked us if we wanted to join them in a trip down to the ubiquitous Rainbow Sheikh's car museum in Abu Dhabi, an hour-and-a-half drive from the better side of downtown Dubai. We're generally averse to long drives, but figured we'd join them if we didn't have to do all the driving. I also dropped Chrysler an email in the off-chance that they could provide a Dodge Durango R/T for the trip, and they confirmed a ride for us within 5 minutes. When the weekend came, we met up outside Zabeel Park and it turned out our "big" group had wittled down to just 6 people, so there was no need for a convoy. We all hopped into the Durango and off we went.
But that's a story to write another day. The R/T itself is, easily, the manliest car in a segment that's mind-numbingly boring. Just look at it.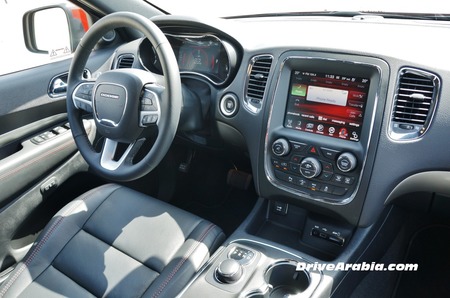 The interior isn't going to win any design awards, but it still boasts better cabin materials than the majority of its hard-plastic-adorned rivals. There's also class-leading tech, such as the rotary-dial gear-selector, the huge responsive touchscreen and the big colour LCD screen within the gauges.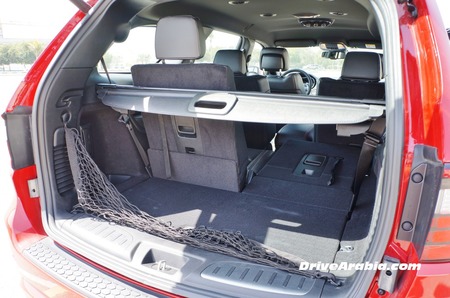 It's also spacious enough for 6 reasonably-sized adults. The R/T's second row can be optioned up with either a bench or just 2 seats. The boot is absolutely massive with the third row folded down.
The Durango is special in that it can be optioned up with a V8. The R/T comes with a sport-tuned exhaust and sportier suspension as well, so what you have here is a legitimate alternative to pricey German performance crossovers, for about the price of a well-specced V6-powered rival from Nissan or Ford. More in the full review. And more on that big Land Rover later.