So we got a 2014 Maserati Quattroporte GTS

This GTS here is the V8 version of the Maserati Quattroporte. And they've tacked on a turbocharger as well. When we drove the Quattroporte S before, with a turbo V6, we felt it was all the car you'd ever need, even in terms of power. And we were right. Because this here GTS, it is absolutely mental!
In GTS form, it barely looks any different from the V6 version, aside from the shape of the exhaust tips. But its bigger wheels, combined with a darker paintjob, improves the looks of this extra-long car a lot.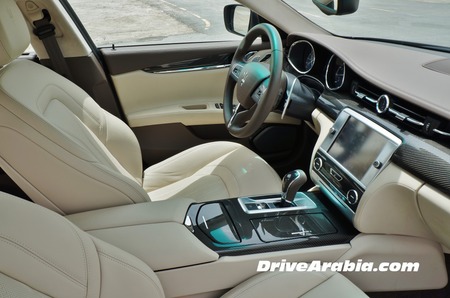 Inside, the car is stunningly trimmed for the most part. Sister-company Chrysler's influence is obvious in the multimedia tech, but that's no bad thing.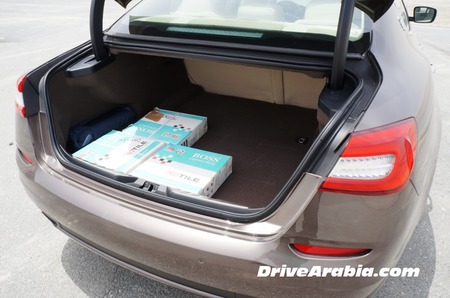 It's very practical too, with tons of rear legroom and a huge boot.
And thus, considering its size, the performance came as a huge kick in the neck, in the straights as well as in the corners. More in the full review.