Long-term update: Jaguar XK completes a year with us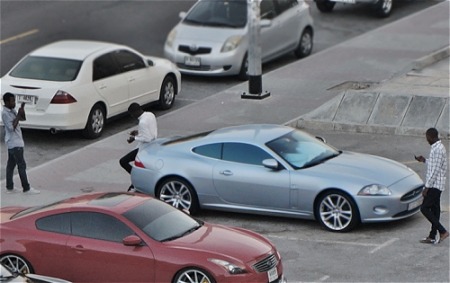 Our Jaguar XK's flying along just fine since the last update, having completed one year of ownership. We're always discovering new things about the car, especially since, like most people, we haven't bothered reading the manual. Stuff like the valet mode to stop random people snooping in your boot and glovebox, and the screws in the carpeted cargo area that double as hangers for grocery bags. Aside from door dings by douches and occasional selfie-takers leaning on the car, we had to deal with two other pending wear-and-tear issues that we inherited when we got the car.
The first was that both keys had worn out cosmetically from rough handling. The good news is that, surprisingly, parts for the multi-piece key are sold separately, so we picked up some chrome and rubber bits on ebay for about Dhs 90 with shipping. We also changed the battery on it ourselves for 10 bucks. We hear some other brands charge hundreds to reprogramme the key after a battery change.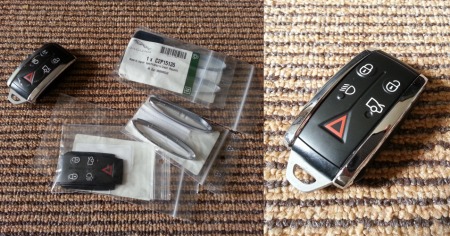 The second thing was our car came with a cracked left tail-lamp, so after every car wash, it used to fog up for a week. After the leak fused the brake light, we finally got the entire lamp unit changed for Dhs 2100 at Premier Car Care. While we were at it, we got the annual maintenance done there for Dhs 1200.
The XK contnues to be a joy to just trundle around town with, with rock-star looks that gets it prime time-saving spots at hotel valets and a muscle-car vibe that's delightful when the rumbling V8 is fired up. While the fate of our other three self-owned long-termers will be up in the air next year in favour of new metal, we're definitely keeping this one.
Original Mileage When Bought: 99,150 km
Latest Mileage To Date: 104,500 km
Latest Average Fuel Economy: 14.4 litres/100 km
Cost of Latest Problems: Dhs 2200
Cost of Latest Maintenance: Dhs 1200

Total Non-Fuel Running Cost Since Bought: Dhs 17944