Long-term update: Our Toyota FJ Cruiser has a bottomless tank

How does a fuel-tank range of 1000 km sound? It sounds great, especially if you don't know your car even had that capability. You see, The Toyota FJ Cruiser has been around since 2006, and reached the Middle East in 2008, but it's always suffered from a pathetic 72-litre fuel tank. However, in 2013, Toyota quietly added an 87-litre secondary tank to the FJ, effectively doubling its petrol capacity to 159 litres.
When we bought our late-2013 manual-gearbox example in the summer of 2014, we were aware of the larger new capacity by then. But we were not sure if it was offered in the lightly-used one that we were buying from the dealer. So the salesman made some calls, and returned with an answer…saying no.
We bought the car anyway, and got our first clue when the first partial fill-up cost a whopping Dhs 160. With a full tank and no trip computer, we then waited it out to see how many kilometres a tank would cover.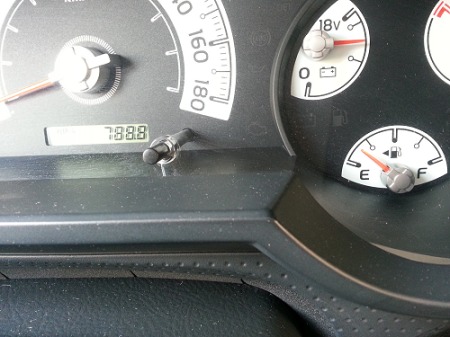 And we waited. And waited. Our own cars don't get a lot of exercise, but we were driving the fun 6-speed FJ everywhere, even for grocery runs. And the trip meter kept on ticking by, with the fuel gauge hardly budging. After a couple of months, we finally emptied the tank, at about the 900 km mark! With more conservative driving, that is if we didn't bomb around everywhere, the theoretical range is over 1000 km, according to Toyota.
The tanks are connected, so there is no sign that there are actually two tanks. Also, the FJ is a bit of a gas-guzzler, otherwise the range could've been even higher. Still, it's great not having to bother with lining up at petrol stations for months. With Dubai supposedly booming again, the lines at the pumps seem to go on forever.
Photos by Marouf Hussain.
Original Mileage When Bought: 5,500 km
Latest Mileage To Date: 7,100 km
Latest Average Fuel Economy: 17.7 litres/100 km
Cost of Latest Problems: Dhs 0
Cost of Latest Maintenance: Dhs 0

Total Non-Fuel Running Cost Since Bought: Dhs 0