Tesla previews revolutionary electric Semi truck and pickup
Over the past few years, Tesla has projected themselves as a company hell-bent on making the electrified future of motoring an exciting prospect. After a bunch of genuinely exciting electric cars, they have now turned their attention towards the commercial segment. At the same event where Tesla unveiled their Roadster, the Tesla Semi truck was also shown off along with a small glimpse of the upcoming pick-up truck.
An electric semi-truck was not even on the cards for most manufacturers. But Tesla built one, and check out the stats. A 0-100 kph time of just over five seconds will be more than enough to smoke (or shock) many sports cars, let alone other diesel trucks. With a 36,000 kg trailer attached to it, it will only take 20 seconds to breach the same mark. Tesla also says that the Semi will also climb a 5-degree grade at a constant speed of more than 100 kph.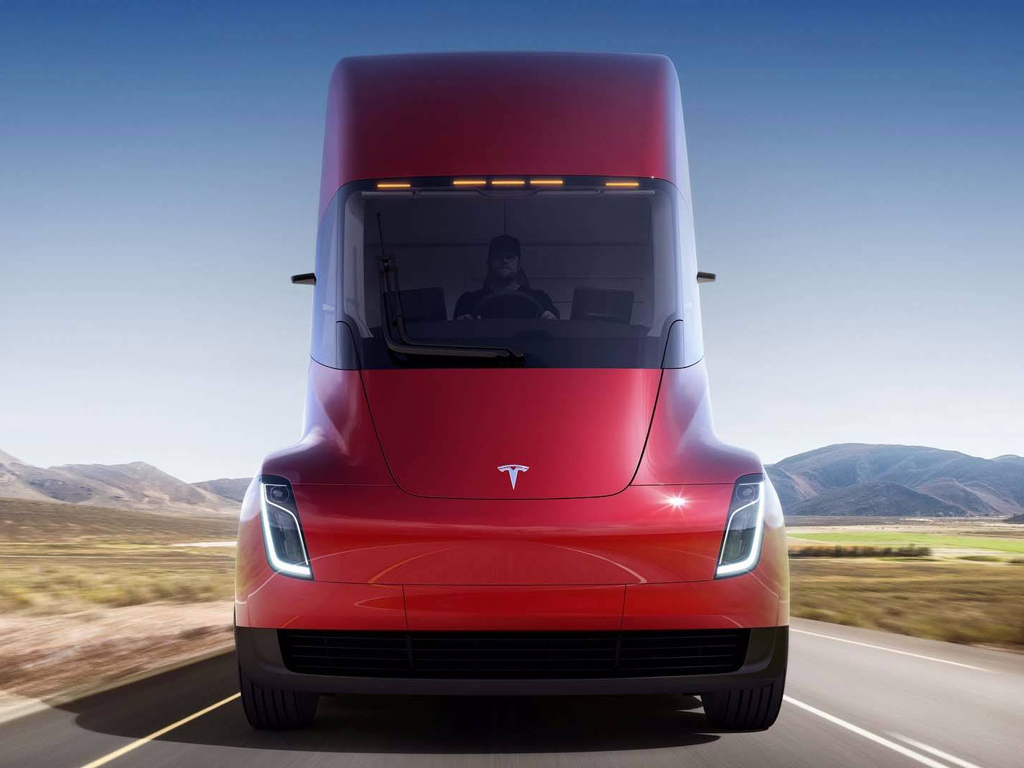 As trucking is about long distances, Tesla gives the Semi an impressive range of 804 km while traveling at highway speeds. They pulled it off by closing the entire gap between the truck and trailer and by smoothening out the profile of the truck. This gives the Tesla Semi a drag coefficient lower than that of the Bugatti Chiron.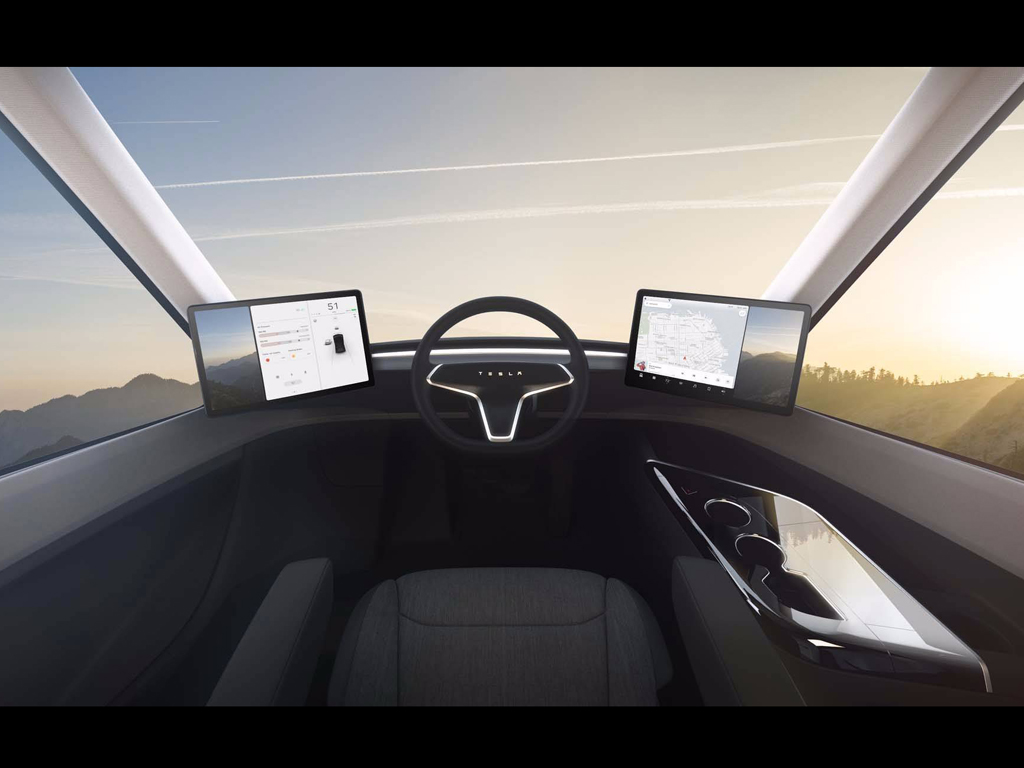 Tesla's high-speed DC megachargers will be positioned at different trucking stops from where the truckers can recharge their batteries for a range of 640 km in 30 minutes. Inside the cabin, a centrally mounted seat is provided for the driver with a pair of touchscreens on either side of the steering wheel. A bunch of safety and assist systems is provided along with a flurry of cameras that feed in visuals of the blind spots around the truck. There is an autonomous mode that allows the truck to follow the lead vehicle if it's a part of a convoy.
The Tesla Semi will go on sale in 2019 and Tesla already started taking orders against a payment of US$ 5000.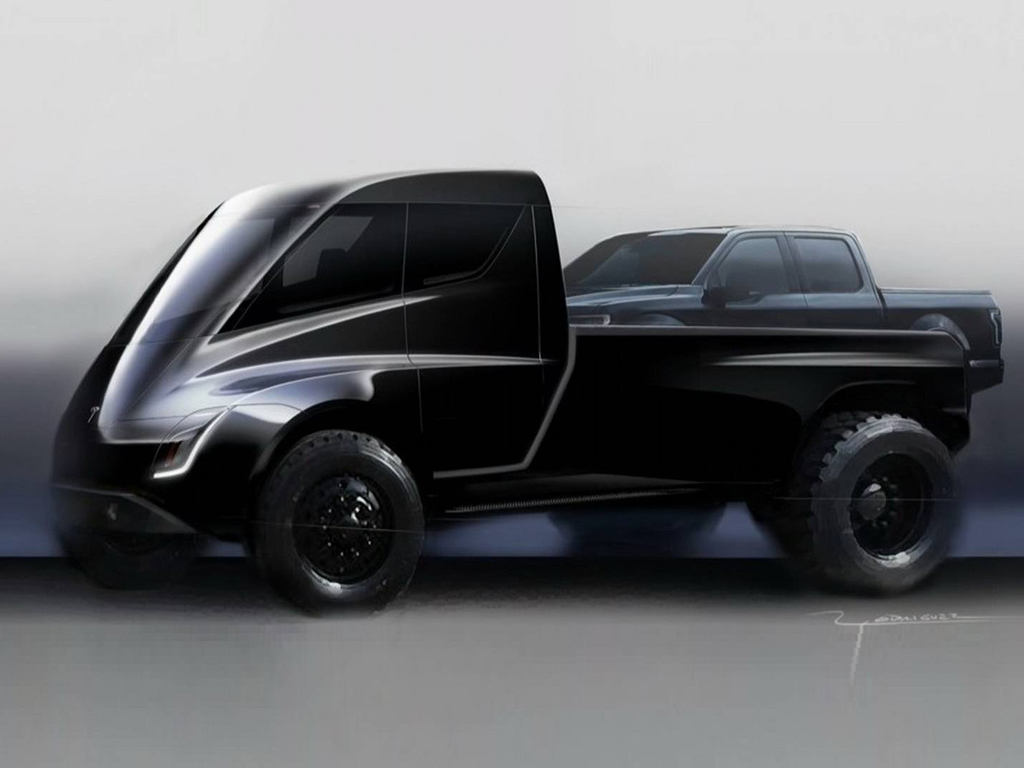 There is another addition coming to the ever-expanding Tesla portfolio. Following a tweet made by Elon Musk that hinted at a smaller Semi, Tesla previewed a pickup truck at the same event. It wasn't a small pickup though, as it can carry a normal-sized pickup truck, according to the image. As Tesla is busy in ramping up the production of the Model 3 compact car, the pickup truck will have to wait.