Apollo Intensa Emozione is a proper hypercar
When it comes to the world of supercars, Apollo is not a name that is very well known. So when they release a new car, they make sure that the world stands up and takes notice. Remember the Gumpert Apollo from 2005? Now there is a new car that is ready to grab some attention. Apollo took the covers off their all-new creation called Apollo Intensa Emozione (IE for short) in Italy some time ago.
This gorgeous beast is a hypercar in every way there is. Powered by a naturally-aspirated 6.3-litre V12 that puts out 780 hp and 759 Nm, the car will scream from 0 to 100 kph in 2.7 seconds and on to a top speed of 333 kph. It's not just the colossal power that gives the IE this pace. The lightweight construction which extensively employs carbon fibre for the body and chassis deserves credit for it. The front and rear subframes are also made out of the sixth element. The low weight of 1,250 kilos is distributed in a 45:55 ratio, front to rear.
The gearbox is a six-speed Hewland sequential unit that uses pneumatic power to change gears. This should give the driver a special kick as it produces an airy "psshh!" noise as they swap between the cogs.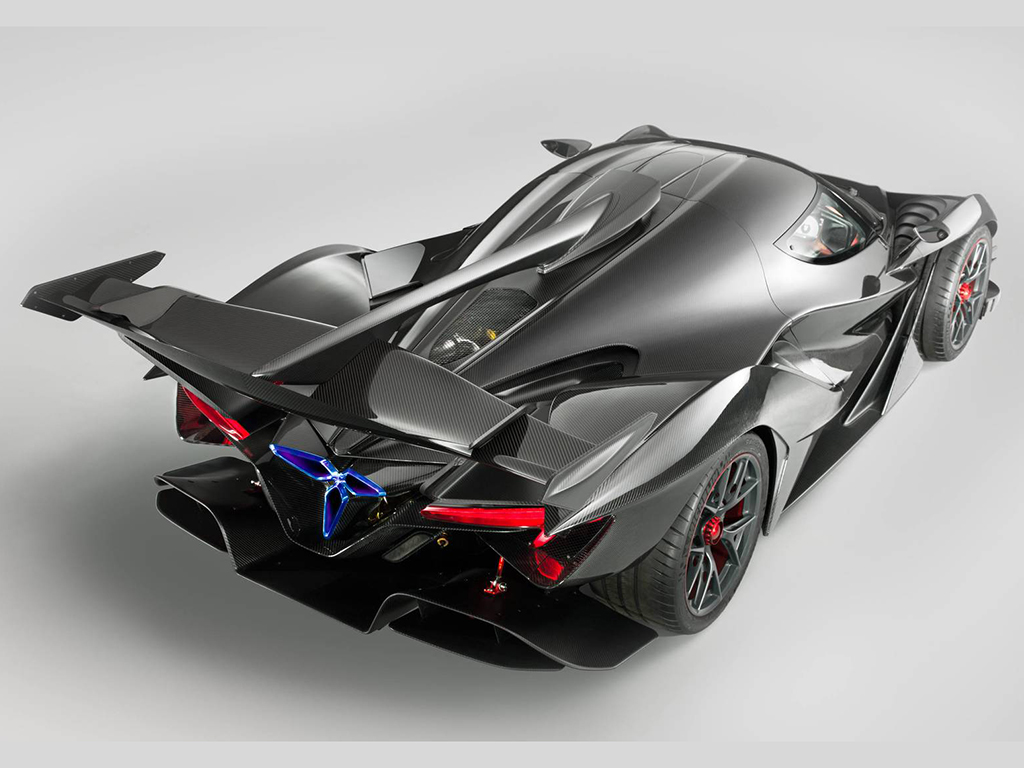 The IE is held down to the ground using advanced aero bits that include a huge front splitter, dive planes, huge creases on the bodywork, a massive rear wing and vents on the hood, flank, and rear. All this provides 1,350 kgs worth of down force to the IE. The suspension is a race-inspired unit that employs F1 style double wishbone setup on the front and rear, with full push-rod setup as well as adjustable anti-roll bars. The dampers are also adjustable to provide the driver full control over the setup of their Intensa Emozione.
Now, we move to the smallest number in the IE brochure. The production run of the IE will be limited to just 10 units and they will be sold for US$ 2.6 million apiece. This humongous price tag comes with a few perks other than the actual car though. Those who dare to dig that deep into their wallets will get the chance to take part in an Apollo Time Attack series, be a part of the creation of their IE, and get first news about upcoming Apollo products.