NIOS ES8 Electric Crossover debuts with half the Tesla Model X's price tag
To reap the most out of the current crossover trend, Chinese car manufacturer NIO reveals a new model called ES8. The NIO ES8 is an electric crossover made to compete strongly with other manufacturers who have chosen the same green route. The game of the ES8 is strong as, in China, it costs half as much as that of a Tesla Model X, which is currently the flag bearer of electric crossovers.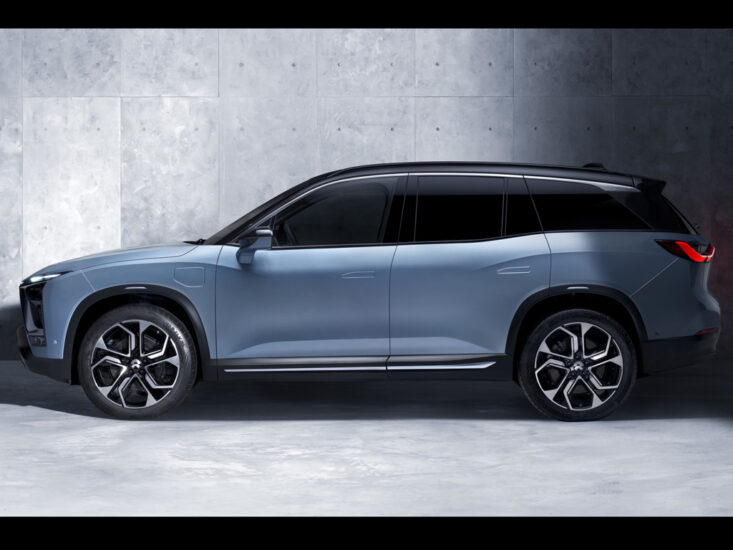 The design of the NIO ES8 is very sharp and futuristic. Up front, the slim LED headlights are placed in the narrow gaps between the hood and the bumper. The Aston Martin-esque retractable handles that fit flush into the body of the ES8, amplifying the smoothness of the door panels. Angular lines are used everywhere on the body which has decently large proportions for a crossover. The 3,010 mm wheelbase of the ES8 is the longest in its class and it helps to accommodate three rows of seats easily.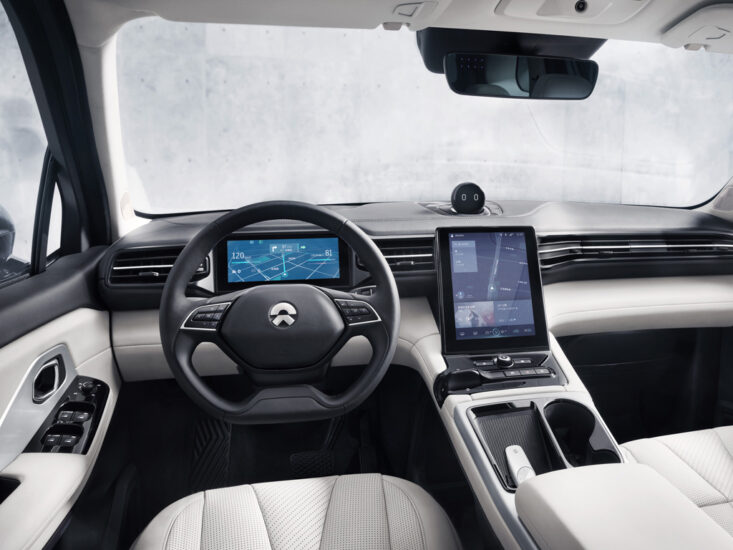 The interior is equally derived from the future with a large tablet nested right on the center console. This acts as an interface for the infotainment system and a few other functions in the car. There is another LCD display to read out important vehicle data. The AC vent is a single unit that spans the entire length of the dashboard. There is an AI system called NOMI that claims to interact with the passengers and work with the ES8's systems to provide a different driving experience.
There are two electric motors to power the NIO ES8. Together, they provide a strong 644 hp, which is capable of hauling this SUV from 0 to 100 kph in 4.4 seconds. The range in the European Driving Cycle is 354 kilometers which is slightly lesser than what the Model X offers. But the ES8 more than makes up for it by offering the owners a provision to swap their batteries in under 3 minutes. This will give them instant juice to travel a lot more distance. NIO intends to build a network of 1100 swapping centers by 2020. There are other recharging options as well. If you find your car parched in the middle of nowhere, you can call a van that'll come and recharge your car to move you forward for another 100 km.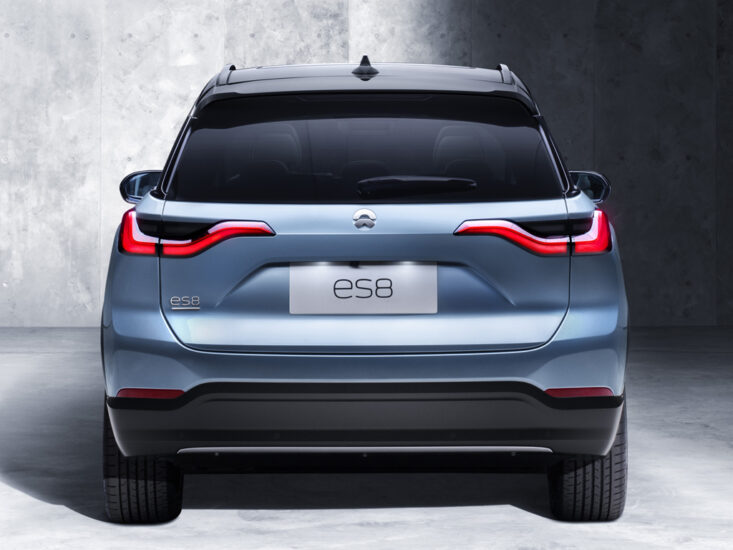 The NIO ES8 will go on sale in China where it will cost equivalent to about $68,414. Buyers avail a $15,000 discount if they opt for a $195 per month battery rental program along with roadside assistance. This is almost half the price of the Tesla Model X which, in China, costs $126,000 as it does not qualify for any incentives.