2020 Audi e-Tron GT concept will add to new electric line-up
To combat the rein of the Tesla Model S in the electric sedan segment, Audi has unveiled the Audi e-Tron GT. Fitting into a line of three e-Tron models from Audi, with the e-Tron SUV and the upcoming e-Tron Sportback, the e-Tron GT is still in its concept guise. But Audi forecasts a 2020 release for this almost production-ready liftback. 
Aesthetically, the e-Tron GT is radical yet familiar Audi due to its signature front grill and headlamps. Forget the massive wheels though, they most likely won't make it into the production version.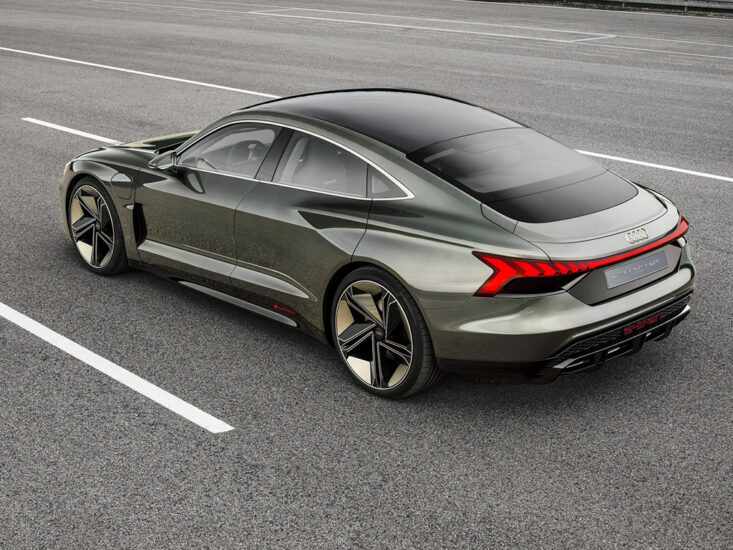 The Audi e-Tron GT houses a 90 kWh battery under its flat-floor architecture. This battery, along with the light body made of different materials, gives the e-Tron GT a respectable range of 400 km. Audi employs two permanently-excited synchronous motors, one for each axle. This helps the GT achieve all-wheel-drive with torque vectoring and regenerative braking.
The performance figures are pretty strong. The 0-100 kph run is dealt with in just 3.5 seconds and the top speed is 240 kph, all thanks to the 590 hp output from the powertrain. 
The Audi e-Tron GT is fast charging compatible by which the battery can be charged up to 80% in just 20 minutes. Another convenient feature is wireless charging, taking away the hassle of plugging in your car everytime.
WE just drove the Audi e-Tron SUV at the global media drive event held right here in the UAE, and it will go on sale in 2019. So it seems certain that the GT will also be offered in the GCC in a couple of years.