2020 Toyota Supra finally debuts
With the FT-1 concept from 2016 as the base for its design, the 2020 Toyota Supra marks the resurrection of one of the most iconic JDM nameplates to be slapped on to a car. The rumours about the re-entry of the Supra has been floating around on the web for about a decade now. With the covers finally off and the spotlights shining on it, the 2020 Supra has put an end to it.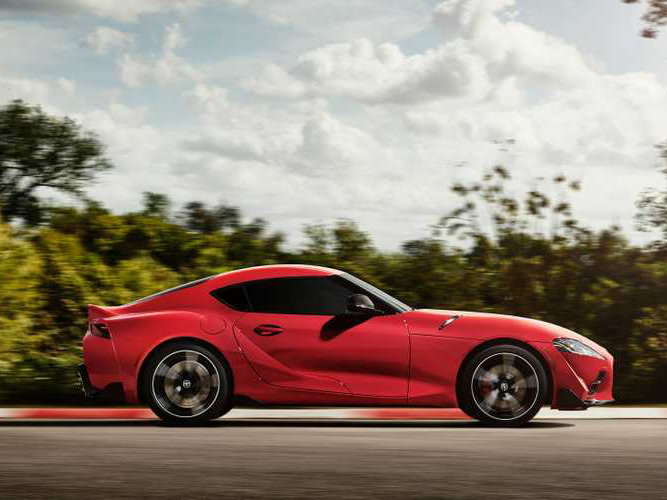 At first glance, the Supra easily resembles the FT-1 concept it is inspired from. At the front, the headlights, carbon-fibre splitter, and double-bubble roof are borrowed from the FT-1. So are the taillights, ducktail spoiler, and low-mounted LED brake light at the back. The front bumper has received treatment for fitting on the Supra. The design of the Supra has very short overhangs at the front and back, a low centre of gravity as well as a proper 50:50 weight distribution. Inside, the 2020 Supra bears resemblance to some BMW elements and that is not a surprise as the new BMW Z4 shares the platform with this car.
Toyota had teamed up with Gazoo racing to develop the chassis of the Supra which utilizes a multi-link rear setup and a unique double-joint spring strut suspension at the front. Adaptive Variable Suspension is standard across the range with two modes, Sport and Normal.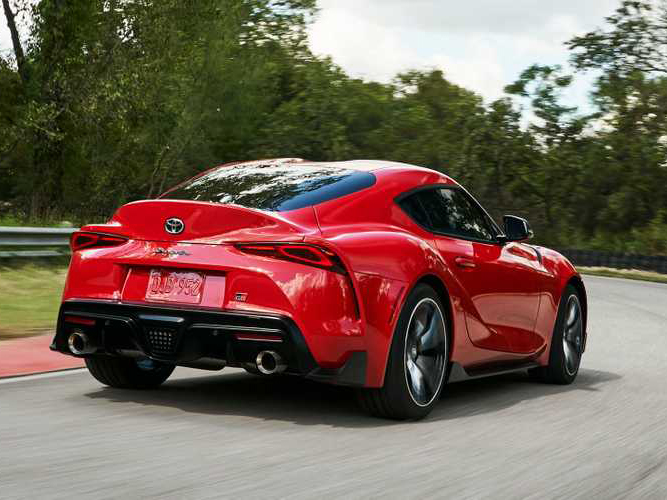 Powering the Supra is a turbocharged 3.0-litre inline-6 cylinder engine from BMW, producing 335 hp and 495 Nm of torque. Mated to an 8-speed automatic transmission(no manual here), the 2020 Toyota Supra can sprint from 0-100 kph in just over 4.1 seconds and onwards to an electronically limited 250 kph.
In Japan, Toyota will also sell a turbocharged 2.0-litre 4-cylinder version of the Supra which will produce 255 hp and 400 Nm in a high-output version and 194 hp and 320 Nm in a base variant. But no news about this model making its way out of the Land of the Rising Sun have been heard.
The 2020 Toyota Supra comes in three different variants: 3.0, 3.0 Premium and Launch Edition. The Launch Edition is based on the 3.0 Premium variant and is limited to just 1,500 units worldwide.
Saw the new #2020 #ToyotaSupra in person. It's much smaller than you'd expect!

DriveArabia.com ಅವರಿಂದ ಈ ದಿನದಂದು ಪೋಸ್ಟ್ ಮಾಡಲಾಗಿದೆ ಸೋಮವಾರ, ಜನವರಿ 14, 2019
We saw the Supra at its debut in the 2019 Detroit Auto Show. There is no word yet on when the new car will arrive in the UAE, Saudi Arabia and GCC shores.