2020 BMW 8 Series Gran Coupe debuts with little surprise
In a break from tradition (if there are any left), BMW has taken their 8-series coupe and added two more doors to it. With this, they add their new contender to the "4-door Coupe" segment, after the old 6 Series Gran-Coupe.
Taking the styling from the Coupe, the 8 Series Gran Coupe is a decent looker. The sleek headlamps flank the signature kidney grill which, in this iteration, is (thankfully) not as gaping as that of the 7 Series sedan. With the addition of the rear doors, the car has grown 9 inches over the coupe. The width has grown by 1.2-inches as well. At the rear, the Coupe design is retained with certain well-executed tweaks to warp them to the sedan's profile.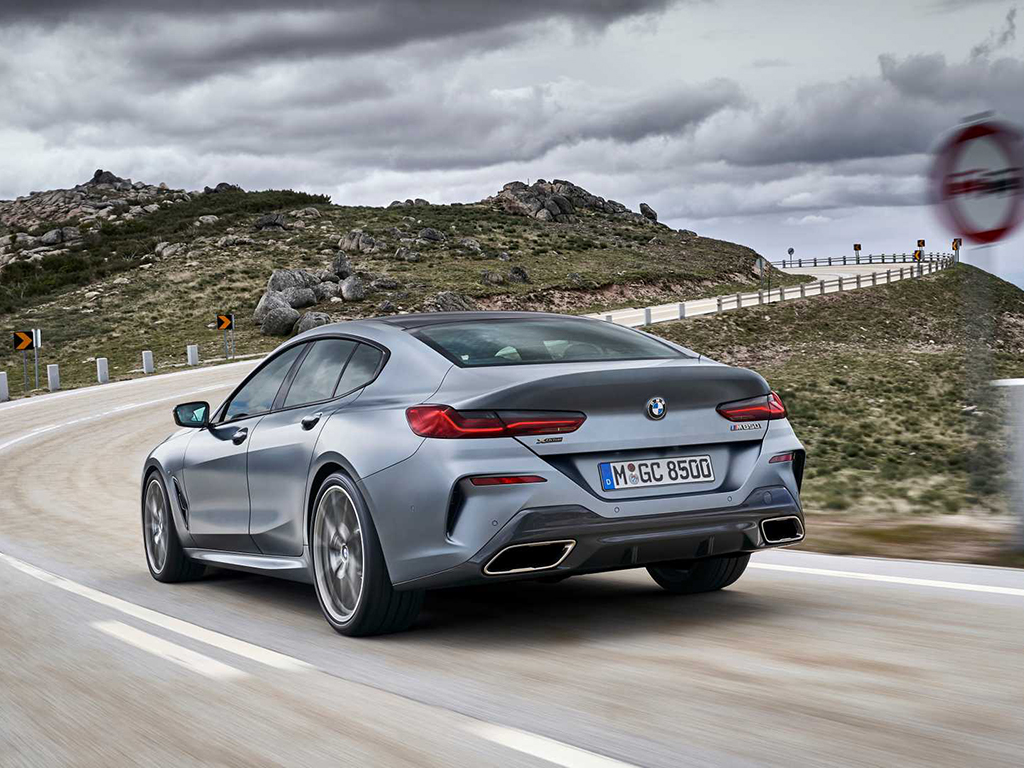 Powering the 8 Series Gran Coupe will be a pair of engines. In the range-topping M850i xDrive, BMW's turbocharged 4.4-litre V8 with 523 hp and 749 Nm plays the king. The power is routed to all four wheels through an eight-speed StepTronic Sport Gearbox. Basically it's the same car as every other BMW in their current line-up, except with a new skin.
In the smaller 840i (RWD) and 840i xDrive (AWD) variants, a 3.0-litre inline-six turbo petrol engine produces 335 hp and 498 Nm.
The 2020 BMW 8 Series Gran Coupe will enter production from July, with deliveries starting from September in some markets. Expect the new model to be offered in the UAE and GCC by the end of the year.