First drive: 2020 Hyundai Palisade in South Korea
Hyundai is on a roll. The Korean brand have wet their feet in every mainstream category there is, with a decent amount of success thanks to good design and great value. However, they've been conspicuously absent from the large SUV market. Their largest SUV was the decidedly midsize Hyundai Grand Santa Fe. But now they have the all-new 2020 Palisade — a slightly-bigger midsize SUV.
Boxy and upright in its proportions, the Palisade is clearly going for the "proper" SUV look like its platform-mate, the Kia Telluride. With unique styling details such as the shapely gaping grille, judicious use of LED running lights (the headlights are in the bumper area), and stealthy chrome stripes next to the tail lights that actually light up at night, the Palisade is quite a well-executed design, looking adventurous yet elegant at the same time — something that brands like Toyota et al repeatedly fail to pull off.
Based on our tour of Hyundai's brand new design centre in Korea, credit goes to their multinational creative teams who seem to have more freedom to try new things than their Japanese counterparts.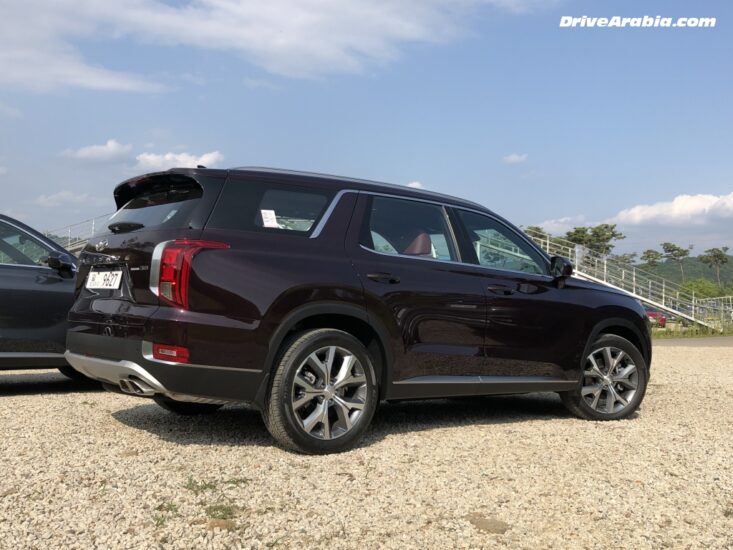 We got a chance to try out the fully-optioned GCC-spec Palisade on its home turf in and around the outskirts of Seoul. Sitting inside, it is trimmed very nicely, with the dash design giving off a bit of a previous-gen BMW vibe. Hyundai did not skimp on the soft-touch surfaces, so most surfaces feel decently premium, in keeping with the car's price range.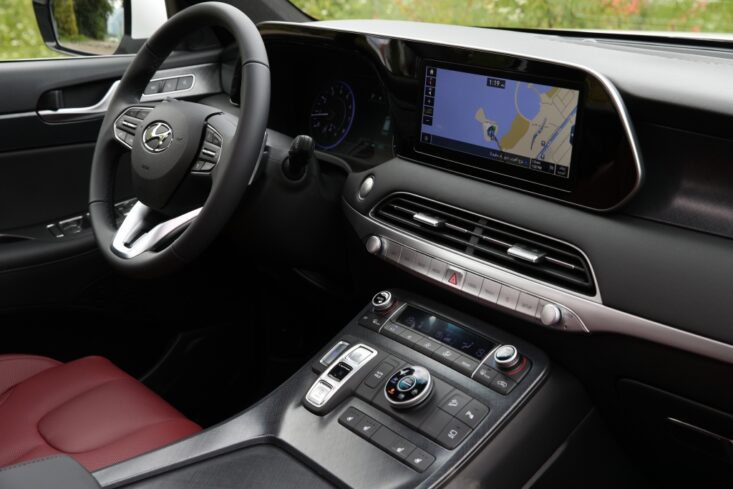 Space inside is very good, including in the third row where average-sized adults can fit in reasonable short-term comfort (once they squeeze in). The center console itself features a large lidded cubby area with an optional wireless charging dock, USB port and a pair of deployable spring-loaded cup holders, aside from a separate deep armrest bin and a recess below the shifter console. The boot is voluminous with the third row folded flat, and still has enough space for a few groceries with the last row in use.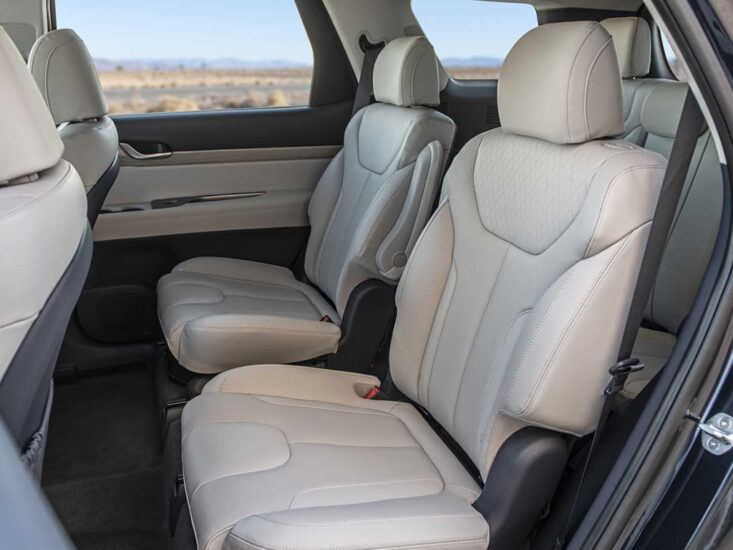 There is no shortage of tech features either, with options like a 10.25-inch touchscreen with several physical buttons, power-folding second and third rows, dual-panel sunroofs, button-selected gears, in-car intercom to talk to third-row passengers, USB ports on all three rows, and active safety features such as lane-keeping assist, surround-view parking cameras, adaptive cruise control, wing-mirror cameras that display the blindspot views in your optional 12.25-inch all-LCD gauge cluster, and a warning for passengers stepping out if a car is coming. No other offering in the midsize SUV class offers more than the Palisade.
Where the Palisade falters a bit is under the bonnet. Powered by the 3.8-litre V6, its 291 hp and 355 Nm output seems on the low side compared to its size. Acceleration is acceptable, but it's never going to be exciting hammering that throttle pedal. The 8-speed gearbox works well in casual day-to-day driving. Fuel economy is about average in its class as well, as you'll likely see 14-15 litres/100 km (7 km/litre) in mixed driving.
The controversially-handsome SUV is pretty comfortable, with good enough sound-deadening at highway speeds as well as fairly smooth suspension tuning, feeling slightly firm on some bumpy surfaces only because of the lower-profile tyres on the 20-inch alloys. It's perfectly capable of long-legged travel.
But what the Palisade isn't is exciting. The heavily-assisted steering is lifeless, the conservative handling limits are obvious and there isn't an ounce of extra oomph added by switching to "sport" mode. However, it is perfectly stable and suited for daily driving. There is also a barrage of optional electronic aids to keep you in lane, maintain safe distance and avoid any sort of incident, assuming you pick the top trim level.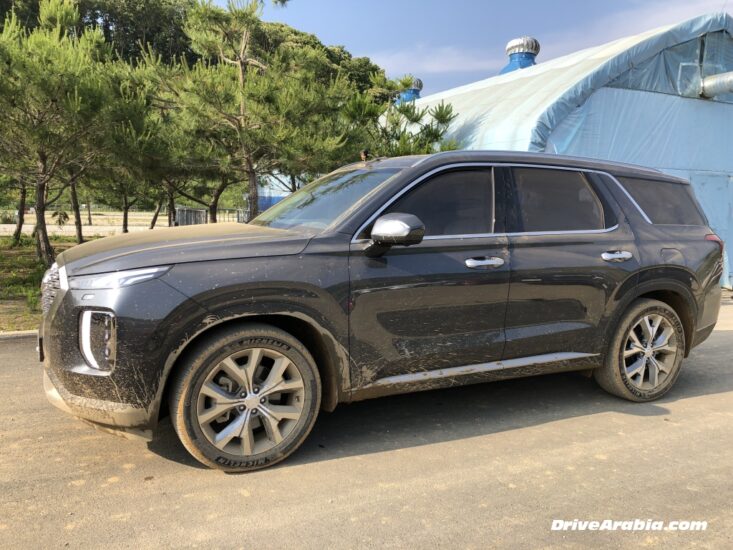 We even drove on a narrow hilly dirt track near the North Korean border, with minor puddles and such, and the Palisade's all-wheel-drive system handled such trivial offroading with ease, so going camping on designated trails is within its abilities. It comes with a terrain-select system for sand, mud, etc. as well as hill-descent control, but no low-range gearing.
The Hyundai Palisade may not be a corner-carver, but it damn near ticks everything else on the list when it comes to an all-rounder family vehicle. It's not cheap though, priced in line with its American and Japanese rivals, but no one buying the Korean option will feel like they paid too much.
Photos by Mashfique H. Chowdhury & Hyundai.