Economy test: 2019 Ford Edge ST in Canada
This version of the Ford Edge caused quite a ruckus, even if it's technically been around for a few years already. Previously known as the Ford Edge Sport, the hopped-up version of the popular family hauler was rebadged the Edge ST when the facelift model debuted earlier this year. Critics argued it's not sporty enough to be given the ST title. We drove one in Dubai for a few days and have already reviewed it. But when we went for a little family vacation to Canada for almost two weeks, Ford provided us with an Edge ST for our entire stay there. Driving around in a car for a longer period changes your perspective.
Picking up the car straight from the Toronto Airport parking lot, we were greeted by the unique "Performance Blue" paintjob that really amps up the more flamboyant nature of the Edge ST, unlike the white car we drove in Dubai.
Settling in after attaching two ISOFIX-compatible baby seats to the rear seat (yes, you can rent baby equipment online and have it delivered to the airport!), off we went with the familiar car, using a combination of the in-car navigation system as well as our data-enabled local phone (held on by a Hug Buddy, the only phone-holder we could find at short notice). Canada is a very easy country to navigate because the roads don't keep changing constantly and the address system is very straightforward.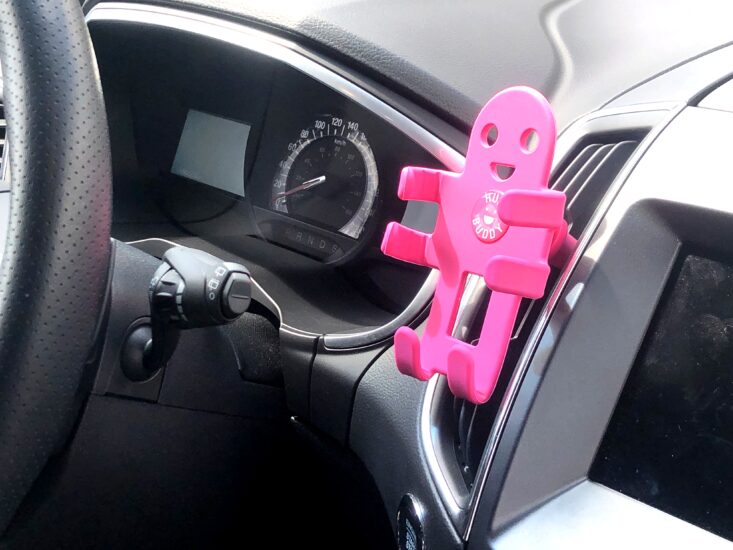 One thing we've always liked about Ford is that most of their SUVs drive in a traditional way. That means no delayed-response transmissions, no laggy throttle responses, and no relearning how to use the a/c. Everything is obvious enough that you can just jump in and drive without having to fiddle with the three(!) LCD screens. Once you settle down, the much-improved SYNC 3 capacitive touchscreen is easy to get around now, and all major radio/air-con functions have physical buttons below the screen as well. The gauge-cluster screens are also easy to fiddle with using the arrow buttons on the steering wheel, although there's a lot to take in via the menus.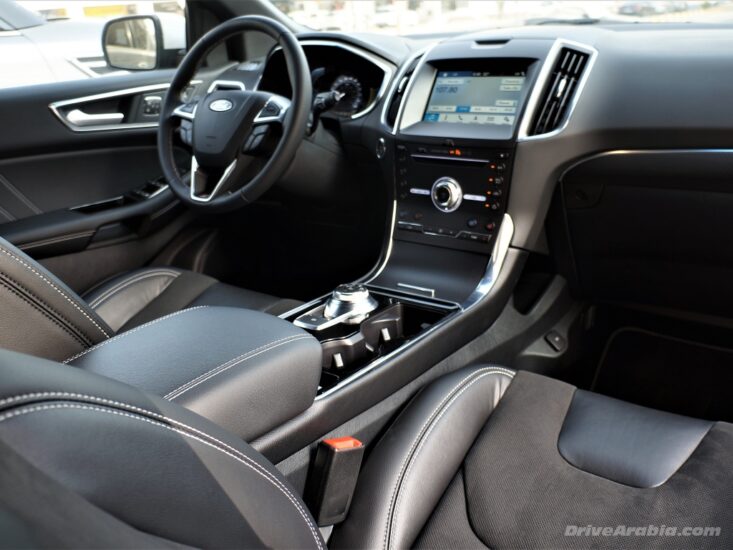 Our main issue every time we jumped into an Edge was the estimation of the size of the car from the driver's seat, because that overly-long dashboard can play games with your depth perception. However, we got used to it pretty quickly, as we drove the car daily between runs to the boy's speech-therapy classes, grocery shopping and visiting relatives. All-round visibility is reasonable around the A-pillars, and there are cameras and sensors both front and rear for accurate parking as well as to watch out for cross-traffic in blind intersections. There's Ford's Co-Pilot360 suite of active-safety items as standard, almost none of which we had to put into use because driving etiquette in Canada is miles ahead of anywhere else.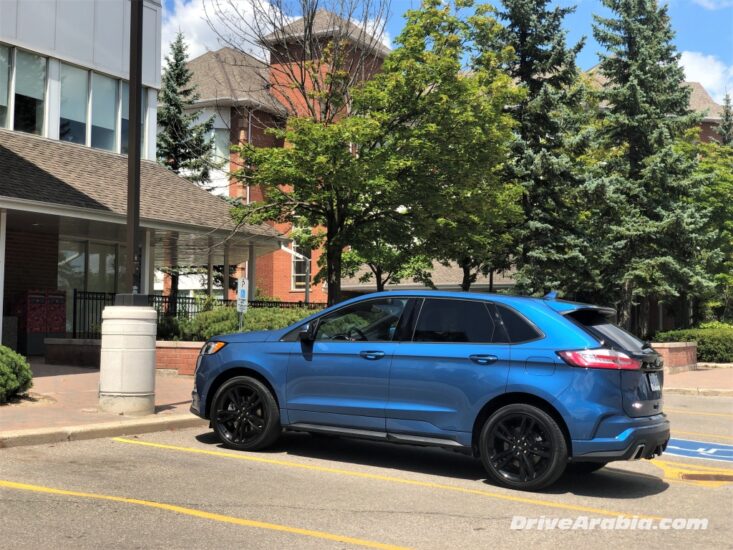 Addressing the biggest "issue" with the car — that it is not a real ST — is easy enough. It's an ST, not an RS. As such, it makes for a fine middle ground between a nuts-out performance car and a practical family hauler. The handling is car-like, while keeping the ride comfortable. It's only slightly firmer than a regular Edge, and is agile enough to not be boring. That's a compliment for a mid-priced SUV with a big boot. It was also completely stable in torrential rain, even splashing through some unexpectedly deep puddles.
Coming to the engine, the 2.7-litre turbo V6, mated to an 8-speed and all-wheel-drive, wasn't particularly fuel-efficient in our brand-new white test car, at 16 litres/100 (6.3 km/litre). We attributed that to a fresh engine and more aggressive driving for our short-term testing. Our Canadian tester had been around the block more, clocking in at more than 15,000 km on the odo, so the engine was broken in better. We saw figures below 12 litres/100 km (8.3 km/litre) for most of our time with the car, spent mostly on below-100 kph roads with some idling at signals, and some highway runs doing 120 kph, rain or shine.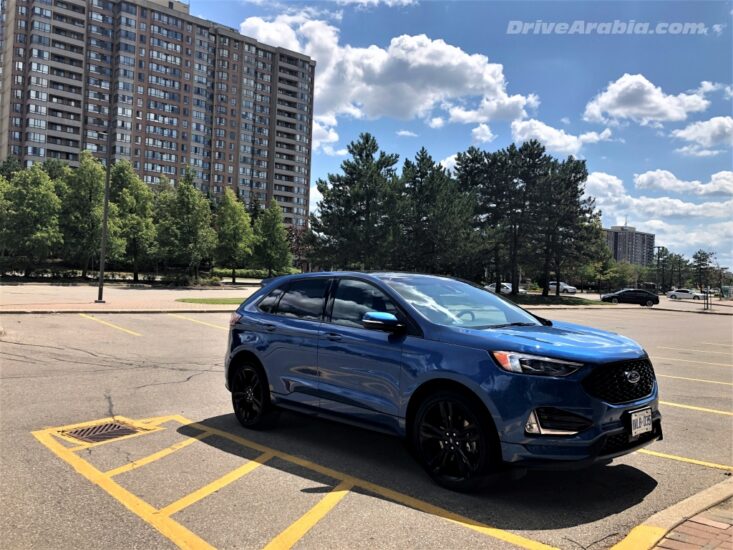 Speaking of economy, we should mention that Ford usually has a very generous 3-year service and maintenance package for free on their cars in the UAE. We've known Ford owners who've literally spent on nothing but petrol and tyres, and we wish more brands would offer such hassle-free ownership, at least for the first few years.
The fully-loaded midsize Ford Edge ST isn't cheap, but it costs no more than an entry-level version of a smaller faux-luxury premium-badged crossover. And after living with it for the better part of two weeks, it's hard to find fault in it, badge included.
Check out our original review here.
For prices and specs, check out the Ford Edge buyer guide.
Photos by Mashfique Hussain Chowdhury.