2021 Lexus LC gets a nip and tuck for the new year
The full-size luxury coupe flashes a blingy design that has always made it stand out, despite its relatively-lacklustre performance credentials compared to German rivals. So, when the time has come to give it a refresh for the 2021 model year, Lexus has chosen to confine the changes to a few new colour options, wheel options, suspension tweaks and slightly less bulk to carry around.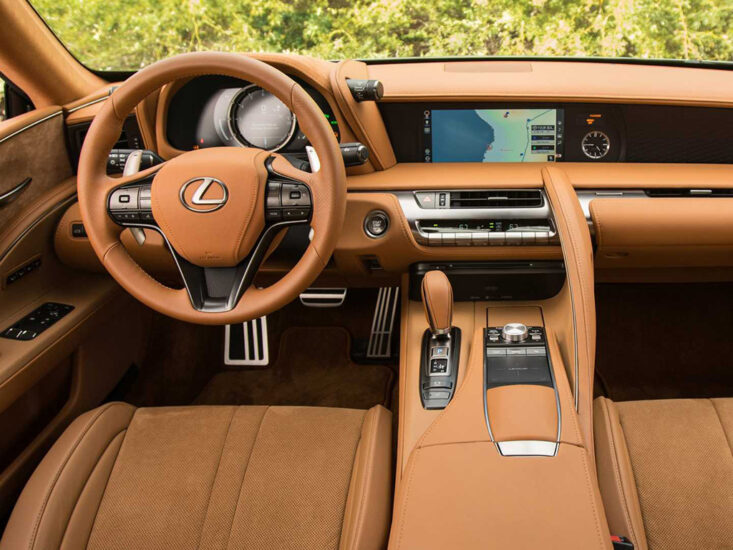 The 2021 Lexus LC starts off with two new exterior body colours, namely Cadmium Orange and Nori Green Pearl. Two new 20-inch wheel options are also added. Inside, a new Flare Red leather comes in place of the existing Rioja Red shade. The white leather option is now taken off the shelf though. The infotainment system gets Android Auto, finally. The Lexus LC already had Apple CarPlay and Amazon Alexa support.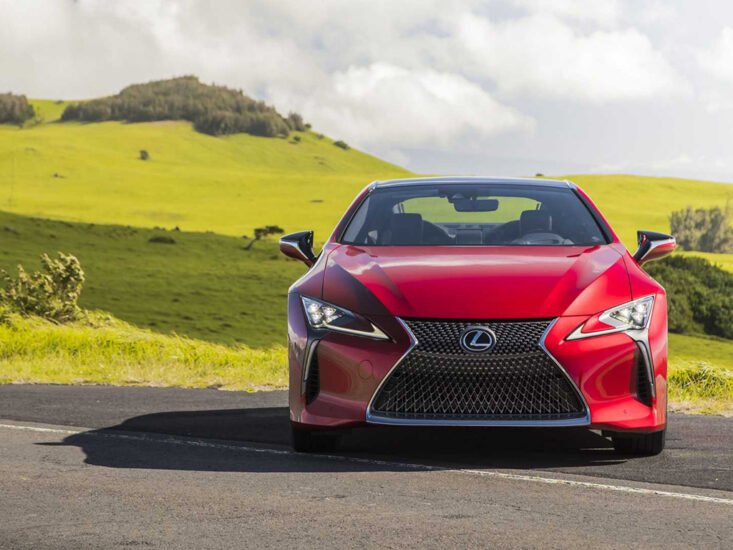 The 2021 Lexus LC has also managed to shed some kilos off its body, about 10 of them. This minute decrease in weight is achieved by using new aluminium lower control arms for the suspension and new hollow-design suspension stabilisers. The material for the coil springs has also been changed too. Lexus also says that the 21-inch rear wheels have also lost some weight.
The suspension also gets tweaks which makes it better in both comfort and handling departments. Along with this, Active Cornering Assist is also provided which lets the brakes on the inner wheels bite to reel the vehicle into the intended cornering line. The LC500h model gets slight tweaks to the automatic gearbox which will let it hold on to the gears a bit longer, or downshift to second if needed, if the driver slams on the throttle.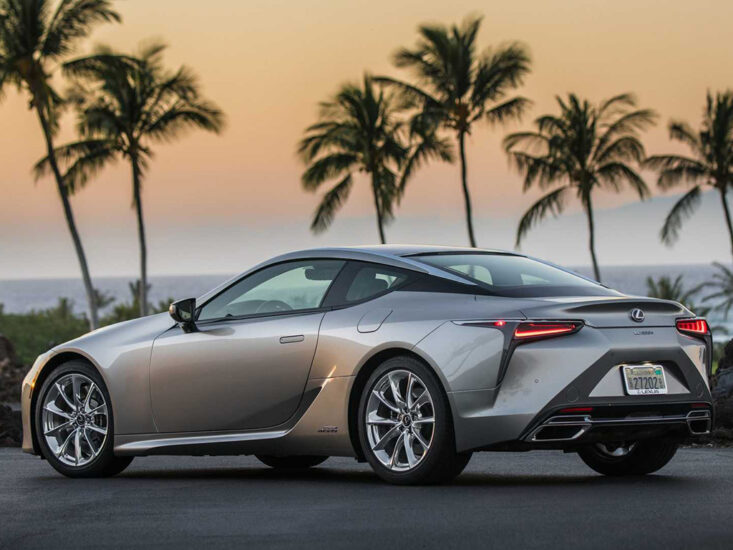 Powering the 2021 Lexus LC will be the same 5.0-litre naturally aspirated V8 in the LC500, churning out 471 hp and 540 Nm of torque. This is good enough for 0 to 100 kph in just over 4.5 seconds. The hybrid LC500h combines a 3.5-litre V6 engine and an electric motor to produce a combined output of 354 hp and 500 Nm.