2021 Peugeot 508 PSE is French brand's most powerful model
The Peugeot 508 is one of the most handsome sedans right now, but it's saddled with one of the weakest powertrains in its class. Indeed, the French brand has never been about outright power, being outclassed by even the most boring Japanese carmakers. Hence there is a sense of occasion when Peugeot unveiled their most powerful road-going cars ever — the Peugeot 508 PSE plug-in-hybrid.
The 508 PSE, available in sedan and wagon body styles, combines a turbocharged 1.6-litre petrol four-cylinder engine with two electric motors, one at each axle. The petrol motor makes 197 hp by itself. With the front and rear-mounted motors chipping in their bits, the total output stands at 355 hp. This is complemented by 520 Nm of torque. The firepower is handled by an 8-speed automatic gearbox.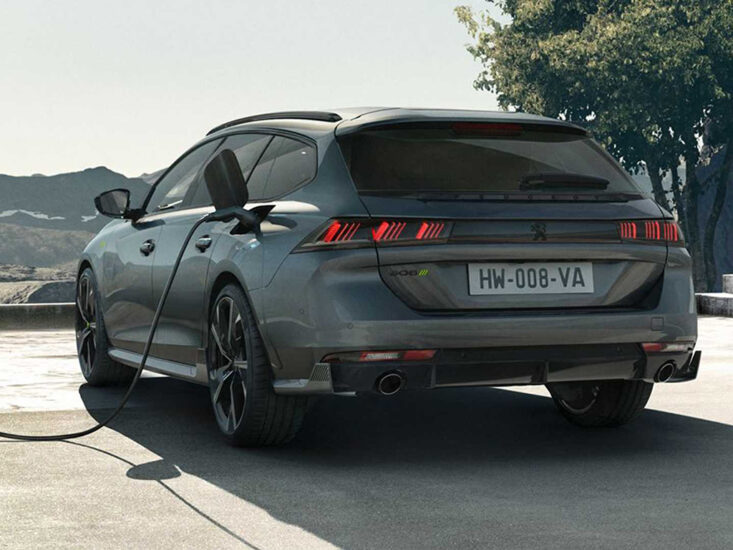 With this type of output comes healthy performance numbers. The Peugeot 508 PSE twins will power from 0 to 100 kph in just 5.2 seconds. Both are electronically limited to a 250 kph top speed. As they are plug-in-hybrids, the 508 PSE twins can run up to 42 km on pure electric juice. While running in EV mode, the top speed comes down to 150 kph. There are five different driving modes as well — Electric for the EV mode; Hybrid mode automatically shifts between electric and petrol power for maximum efficiency; Comfort softens the suspension in hybrid mode; Sport mode uses all the 355 hp for optimum performance; and finally 4WD mode provides maximum traction on all surfaces.
The Peugeot 508 PSE sedan and wagon will show up in European showrooms by the first half of next year. It is highly likely that the model will be offered in the UAE and other GCC countries.