Mitsouka Buddy is a vintage American SUV's rebirth that nobody asked for
If you are a fan of classic American SUVs, you may be delighted by this news. Here is the Mitsouka Buddy, a rebodied modern SUV that can help you relive your vintage fantasies.
The Buddy comes from Mitsouka, a Japanese brand the existence of which may be news for many. The brand has made a name for itself with weird designs. If you want to know the scale of that, look up the Mitsouka Orochi. Also look for their conversions of regular Nissan cars. Now that you know how crazy can folks at Mitsouka get, the new Buddy won't be a surprise to you. They took a Toyota RAV4 and plastered on a new face that resembles a vintage SUV or truck.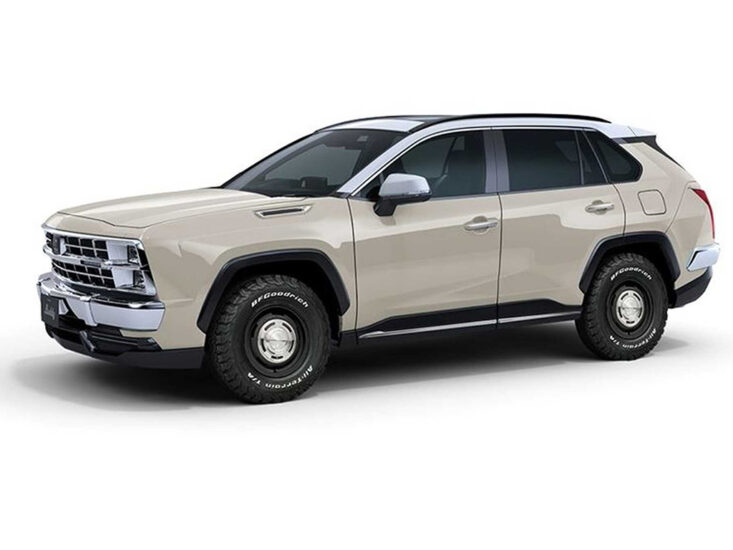 A large chrome egg-crate grill drags your eyeballs in at first glance. The square headlamps stacked on top of one another flanks this large grill. To add a modern touch to it, there are LED DRLs integrated into the grill. The bumper also gets shiny chrome trim. To complete the retro look, sharper hood and squarer fenders are also tossed in. All of this, combined with the vintage wheel designs make the Mitsouka Buddy look like a classic, at least the front end of it.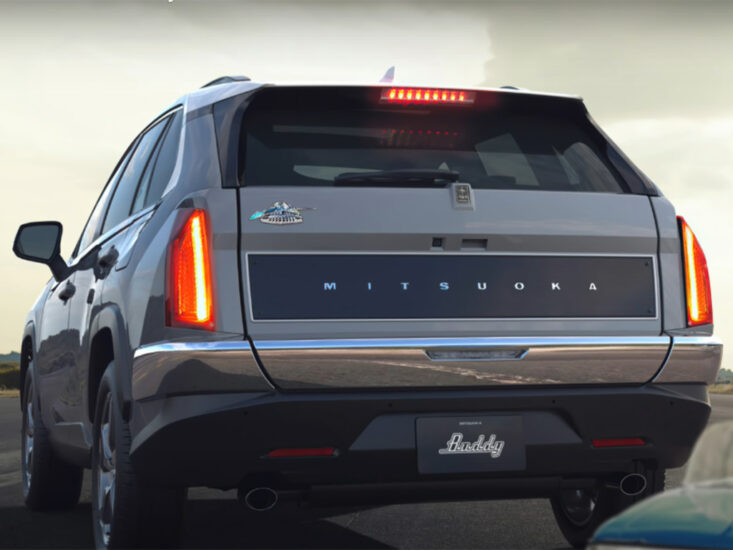 At the rear, the design is more inspired by the vintage SUVs than being a direct clone of them. There are vertical tail lamps now, placed on the sharper hatch. The middle area of the hatch is finished in a different shade, another element that harks back to the classics. It gets topped off by a chrome bumper.  Mitsouka has not fiddled much with the interior of the Buddy.
Under the hood, the same engines as the JDM-spec Toyota RAV4 continue to soldier on. A 2.0-litre naturally aspirated 169 hp engine opens up the range and a hybrid-assisted 2.5-litre 215 hp engine sitting on top of it. Both of the mills are offered with front-wheel-drive as standard while the hybrid powertrain can also be had with Toyota's E-Four AWD, albeit with a higher 219 hp output.
The new videos of the Mitsouka Buddy show us some details about the new neo-retro SUV but no information on price. Yet, the Buddy looks more like a collectible than an actual alternative to the family crossovers in that bracket. Yet, if you are a vintage enthusiast, the Buddy may just be able to float your boat.