2023 Kia Mohave gets minor updates in South Korea
When almost every other SUV in the world are ditching ladder-frames, some remain unicorns. These old-school SUVs are now an oddity, in a good way. Kia Mohave is one among that rare breed, but sadly is not living in our region anymore. In its home market, however, it gets a refresh.
The 2023 Kia Mohave, or the Kia Borrego, as it is called in South Korea gets a minor upgrade for the new model year. This is enough to keep the SUV running for another year as it received a thorough update in 2019, followed by a flagship Gravity version in 2020. For the 2023 model refresh, the major change is losing the special logo it used to share with the now-defunct Opirus sedan. The 2023 Mohave sports the new Kia logo instead.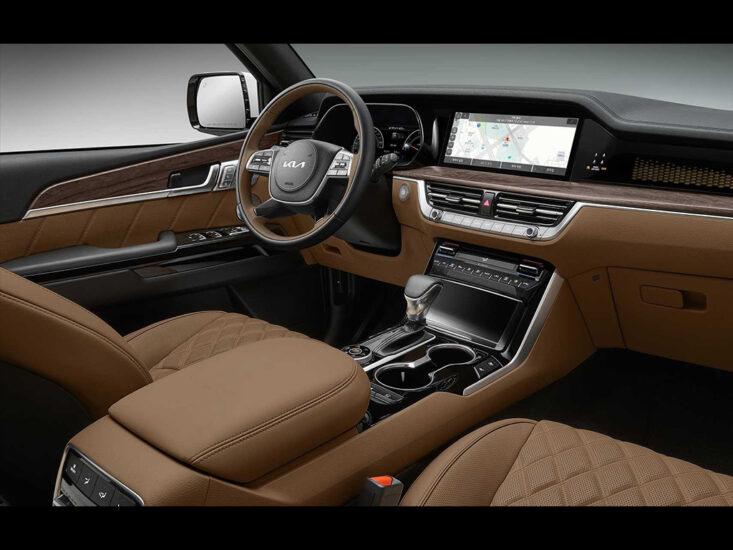 Under the skin, a few tweaks have been made to the chassis and suspension. This is aimed to reduce the vibrations that seep into the cabin. 2023 Mohave also gets double glazed windows, to reduce the vibrations even further.
Other updates include the addition of a Multi-Collision Braking system that applies the brakes automatically after a collision to avoid a secondary one.
In its home market, the Mohave marches on. But in international markets, the monocoque Kia Telluride has taken the top spot in Kia's SUV lineup. With this minor update, the 2023 Kia Mohave may keep the SUV running for another few years, at least in South Korea.