New car buyer guide update: part 3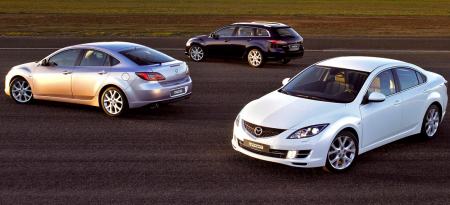 These are the latest additions to the New Car Buyer Guide. As usual, prices are a bit iffy, especially since they differ from city to city, and keep changing daily. Everything else should be in order, and more updates will follow later. Available information on some cars are limited, so do not hound me for any mistakes that might crop up, but do let me know so I can correct them. If the updates are not visible in your Internet Explorer browser, then press and hold CTRL, and CLICK on Refresh in the browser. And if you can't figure out that instruction, you probably work for VW, and I don't want to hear from you.
Lincoln – MKX, MKZ (correct prices)
Peugeot – 308
Hummer – H2. H3
Ferrari – F430 Scuderia (info update)
BMW – M3 (info update)
Bentley – Azure, Brooklands
Mazda – 6, CX-9 (correct prices)
Mercury – Montego, Mariner
That's it for now. Mazda put their new 6 on sale 2 days ago, and only heard about it from my site visitors, and called them up for prices. As usual, updates for Audi are still delayed. I believe the R8 is already on the streets by now, eh?