Indian Tata Indica all-electric prototype ready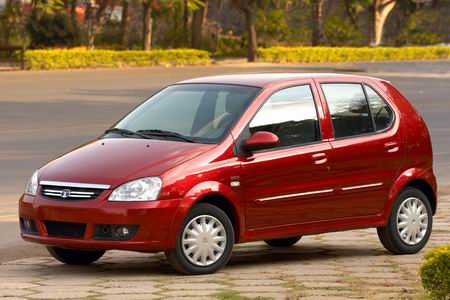 Indian conglomerate Tata, makers of the controversial Nano and owners of two British marques, has introduced an all-electric version of their Indian-market Indica V2 hatchback. The kicker is that this Indica EV will be ready for production by 2009.
The first batch of the Tata Indica EV is designed for the chilly Norwegian market, of all places, since India apparently does not have the infrastructure to support a plug-in electric car. The car isn't as revolutionary as the upcoming Chevy Volt though. Featuring special lithium-ion batteries in the boot, a permanent-magnet synchronous electric motor and a single-speed transmission, with no petrol engine of any kind.
Unlike the practical Volt, the subcompact Indica EV has a range of only 175 km to 200 km, and takes around 8 hours to fully charge, similar to many Chinese electric models in development. And we are pretty sure those figures are highly optimistic.