Porsche Cayenne S Transsyberia you can buy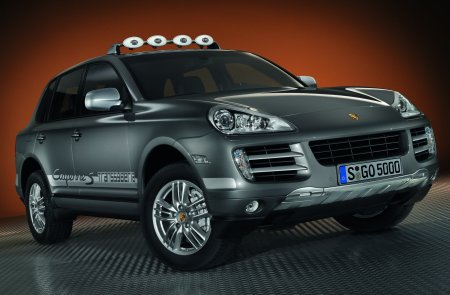 If you still want a Porsche Cayenne, even after the relentless sea of Cayennes crowding local streets, this new variation may be your ticket to exclusivity. Based on the rally special of the same name, the 2009 Porsche Cayenne S Transsyberia will go on sale in early 2009.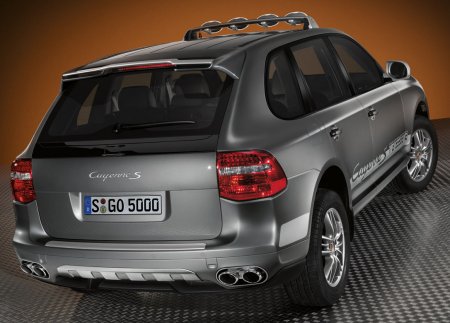 To be shown at the 2008 Paris Auto Show in October, the Cayenne S Transsyberia is based on the Cayenne S, but comes with the upgraded 405 hp 4.8-litre V8 from the Cayenne GTS. With 500 Nm of torque fed to the four-wheel-drive system through either a 6-speed manual or optional automatic, the Transsyberia can sprint from zero to 100 kph in 6.1 seconds, eventually reaching a top speed of 253 kph.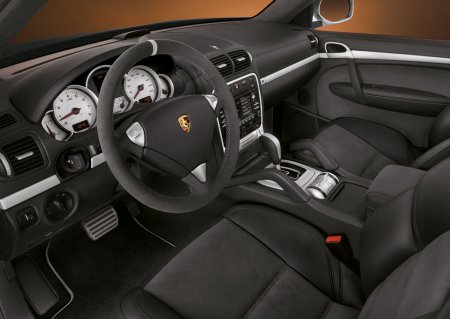 With the exception of the Meteor Grey Metallic/Crystal Silver Metallic colour combination, the 18-inch Cayenne S II wheels come in each case in a contrasting colour, as do the side plates on the air intake grid, the "Cayenne S Transsyberia" model designation applied as a no-cost option at the side, the exterior mirror housings and the upper part of the extended roof spoiler with its double wing profile fixed in position. The offroad roof headlights are likewise available as a no-cost option. The cabin is mildly upgraded with special trim and alcantara.
The Porsche Cayenne S Transsyberia comes as standard with air suspension including PASM Porsche Active Suspension Management for electronic adjustment of the damper system: As a function of driving conditions and the driver's personal style of motoring, PASM actively and continuously adjusts damper forces, also reducing body dive in the process. Self-levelling ensures consistent ride height at all times, while at the same time enabling the driver to vary ground clearance as a function of current requirements.
A fully controlled longitudinal lock varies the distribution of drive power as a function of driving conditions and may be locked 100 per cent if necessary. As soon as the driver activates the low-gear ratio likewise featured as standard, the vehicle automatically switches to the offroad mode on ABS and the automatic brake differential, and sets the air suspension to offroad ground clearance.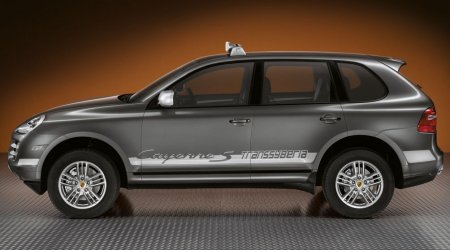 The standard Offroad Technology Package features a differential lock on the rear axle activated by the driver when required and controlled electronically. Other special features are side-sill protection with integrated side plates, reinforced engine protection at the bottom, and additional protection of the fuel tank and rear axle as well as a second towing hook/opening.
Available in the GCC from April 2009, the Cayenne S Transsyberia is tentatively priced at Dhs 291,500 for the manual and Dhs 300,200 for the automatic in Dubai.