Carbon Motors creates ultimate police car

Unknown carmaker Carbon Motors is planning to break into the cop car market with a purpose-built police vehicle created new from the ground up. They already have a prototype ready, but there are few other details.
The Carbon Motors E7 boasts an aluminium spaceframe chassis and a twin-turbo diesel engine, and every other component is designed to specifically serve police applications.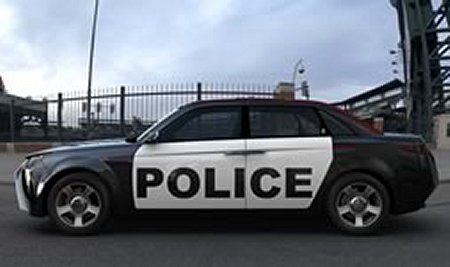 The limited-production car will be expensive, but it is designed to run problem-free for at least 400,000 km, so it will offset some of the initial costs.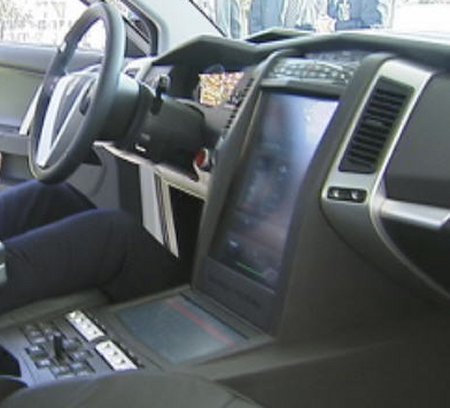 Specifications include integrated flashing lights and siren, spotlights, rear "suicide" doors to easily shove in perps, a cockpit with integrated factory-fitted law enforcement equipment, short front and rear overhangs to climb footpaths, heated and ventilated seats, heads-up display, reverse backup camera, driver-specific intelligent key, 360-degree exterior surveillance capability, automatic license plate recognition system, video and audio surveillance of rear passenger compartment, infrared system, front and rear passenger compartment partition, washable rear passenger compartment and integrated push bumpers that can withstand a 120 kph rear-end crash.
It is intended to replace the popular Ford Crown Victoria currently serving American police departments.