2010 Ford Fusion unveiled in Los Angeles show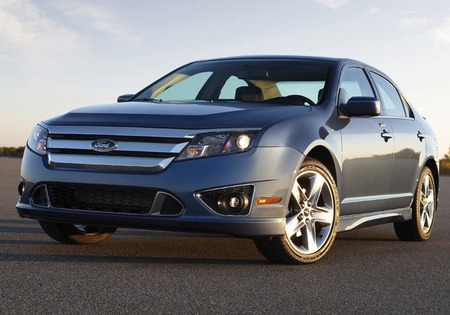 The 2010 Ford Fusion has been fully revealed for the 2008 Los Angeles Auto Show, as the car undergoes a major revamp for the American market. This new Fusion will replace the previous version, which only debuted in the GCC this summer, although the new model is heavily based on the outgoing one.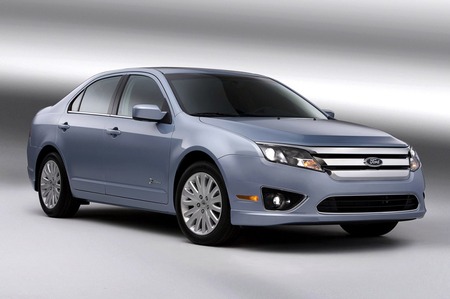 The 2010 Fusion gets an entirely new front end, a redesigned rear, a new interior with more features, and more engine choices for the American market.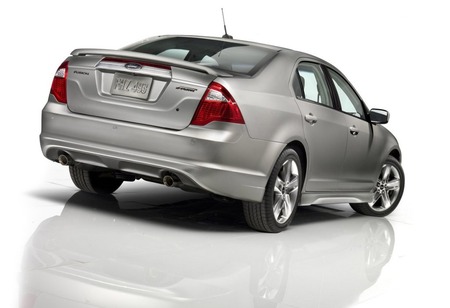 The Fusion will offer three engine options. The 175 hp 2.5-litre inline-4 with 233 Nm of torque is said to best the Camry and the Accord in 0-100 kph acceleration by more than a second, with better fuel economy than the Japanese too. The upgraded 240 hp 3.0-litre V6 with 301 Nm of torque now has improved fuel economy. The new Fusion Sport model packs a 263 hp 3.5-litre V6 with 337 Nm of torque. Ford has also announced a hybrid model that has an inline-4 and a 93 kW electric motor and a generator that can output 70 kW, giving the new Fusion Hybrid a top speed of 75 kph on battery power alone. All models now have a 6-speed automatic gearbox, with standard front-wheel-drive, and all-wheel-drive optional on V6 trims. Electric power steering in available on all but the Sport model, to save fuel.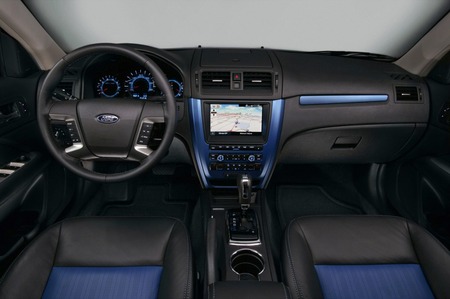 Exclusive features include Ford's SYNC multimedia entertainment system, Blind Spot Information System with Cross Traffic Alert, and Sony-branded audio.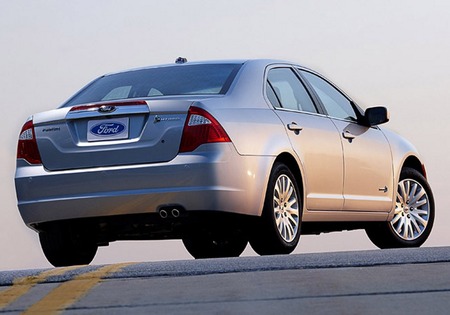 The Sport is identified by its body kit, while the Hybrid gets a chrome strip on the rear. With all models, the interior gets metallic new finishes on the instrument panel that carries through on the center console, doors and steering wheel, with a new shifter design and reshaped seats. The ambient lighting system offers the option of illuminating the front and rear footwells and front cup holders.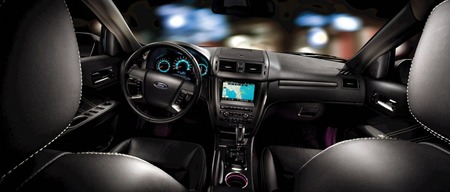 Hood insulators, inner and outer dash absorbers, new carpet and glass, revised sealing baffles, additional sound deadening in the trunk, new interior material and new headliner material are among the improvements made. Ford claims a quieter interior than both the Accord and the Camry.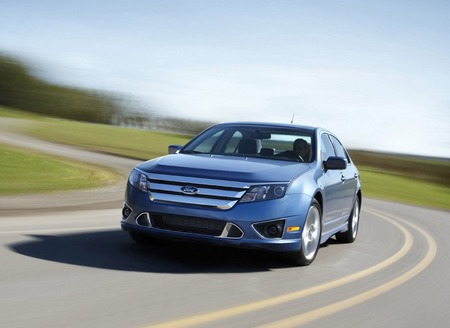 The 2010 Ford Fusion will hit American showroom early next year, and we expect it to reach Dubai and GCC showrooms closer to the end of 2009.