Nissan GT-R SpecV coming to UAE & GCC by 2010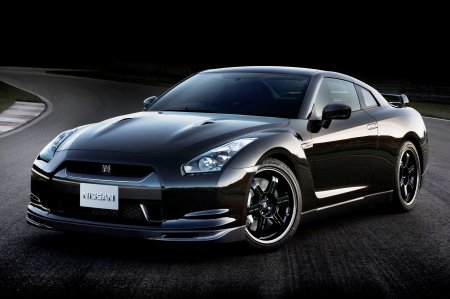 The production-version Nissan GT-R SpecV made its first official public appearance at some event called the Goodwood Festival of Speed in the UK, which ran from July 3rd to the 5th. Nissan's Dubai office says that the GCC version of the GT-R SpecV will make its UAE debut in early 2010.
The Nissan GT-R SpecV, which was first shown in Europe at the Geneva motor show earlier this year, utilises the stock 478 hp 3.8-litre turbo V6, and features weight-reduction measures such as a carbon-fibre rear spoiler, a carbon-fibre grille, and carbon-fibre brake ducts. The SpecV is available exclusively in an 'Ultimate Black Opal' paint finish. Inside, the SpecV's two-seater interior features special Recaro lightweight carbon-fibre bucket seats, while carbon-fibre insets cover the rear-centre storage box, instrument panel and other trim areas. Other modifications include a titanium-coated exhaust system, carbon-ceramic brakes, and forged aluminium NISMO wheels.
The Nissan GT-R SpecV will go on sale in the Middle East region early 2010 through limited GCC certified Nissan GT-R outlets while the standard GT-R model has officially been on sale at a limited number of certified "Nissan High Performance Centres," including in Dubai and Abu Dhabi, since February this year.
Read the previous report on the Nissan GT-R SpecV, and visit the Nissan GT-R buyer guide for UAE prices and specs of the standard version.