WALD offers styling kit for the 2010 Lexus LS460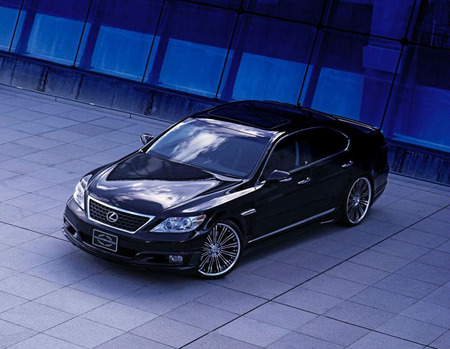 WALD, a Japanese tuner company, recently released a styling kit for the new 2010 Lexus LS460.
It gives the facelifted 2010 LS460 a blacked-out grille surrounded with chrome, some aggressive bumpers and sideskirts. A diffuser surrounds the rear dual tail-pipes. WALD also plans to offer a styling kit for the hybrid version soon as well.
A few imports will probably make it to the UAE and GCC roads. For all the latest prices and specs for the standard Lexus LS460 model offered in Dubai and Abu Dhabi, check out the Lexus LS buyer guide.