So we got a 2010 Cadillac SRX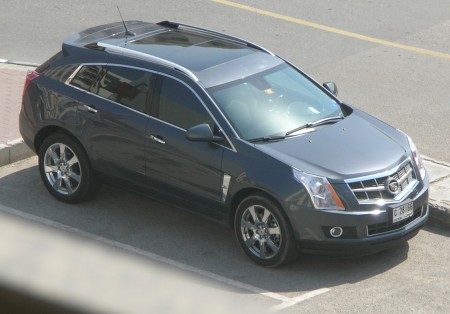 This is one vehicle that I wasn't even aware it went on sale in the UAE. The 2010 Cadillac SRX, a distant cousin of the lowly Chevrolet Captiva, carries the torch for the outgoing SRX, which was actually a larger vehicle. We were actually supposed to drive it next week, but a GM man suddenly showed up at my doorstep with the crossover yesterday, and I was like "ehh, okay?"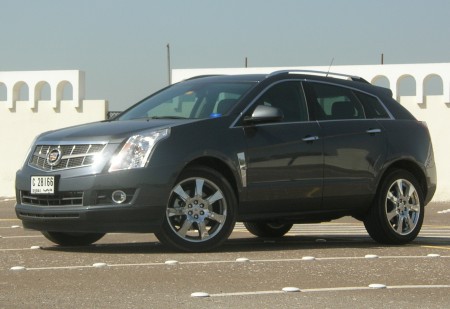 The SRX looks simple in pictures, but in reality, it is an endless montage of edges sharp enough to cut you. The SRX is not pretty in the traditional sense, but still undeniably appealing. It speaks wonders for the team that designed this, considering they managed to integrate Cadillac's trademark tail-fins onto a compact crossover, of all things.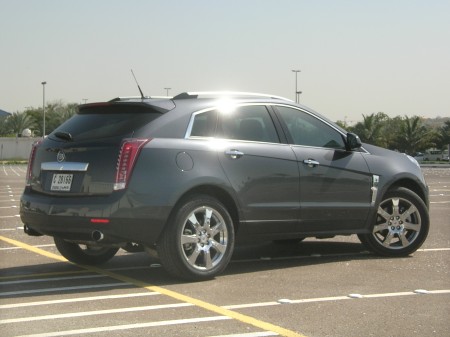 Really, look at that roofline. And those tail-fins.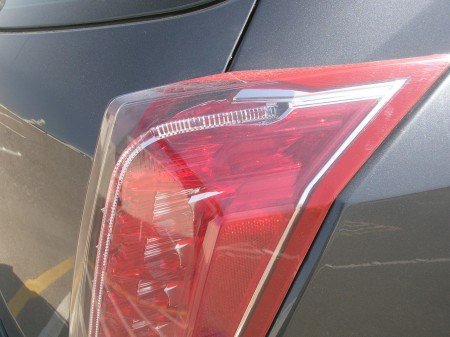 Yes. LED-encrusted, tube-lit, pointy tail-fins.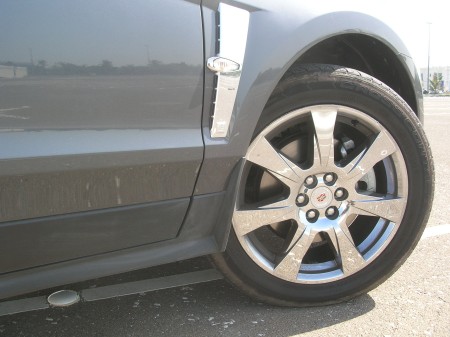 And all the chrome bling deserving of a Cadillac. That faux side vent has a "GM" logo engraved on it, but we hear newer shipments won't have the logo, for obvious reasons.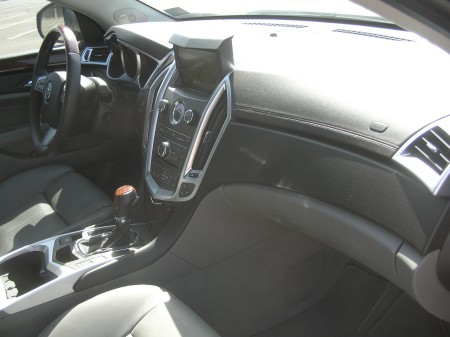 As befitting a luxury vehicle, the upper dashboard and door innards have stitched leather linings and a fair bit of soft-touch trim. Some wood and some metallic plastic line the cabin, though a cover for the cup-holders would've been nice. The cup-holders themselves can be height-adjusted for everything from paper cups to McDonald's drinks.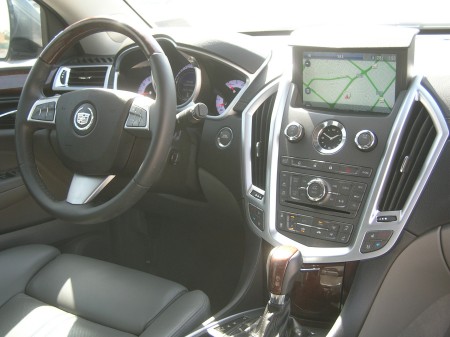 The dash design is probably the prettiest in a segment dominated by dullards such as the Mercedes-Benz GLK and especially the Audi Q5. That pop-up touchscreen is easy enough to use, although the a/c and stereo controls below take a bit of hunting to find while driving.
A cool feature is the full-colour animated circular display within the gauges, flanked by "crystals" that blink with the indicators. Also, the coolest bit is that the main screen slides down when not needed, leaving a smaller display in place. It is a Cadillac-exclusive gimmick that we believe first debuted in the new CTS, though we've never even driven a new CTS. That car continues to elude us.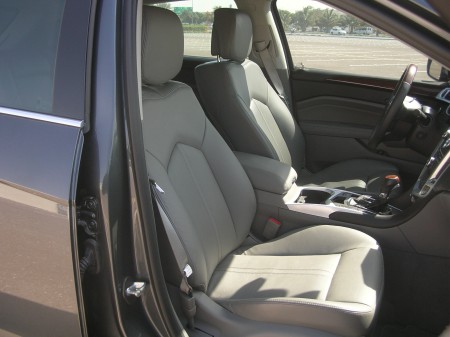 The front leather seats are powered and ventilated, though not bolstered enough for hard driving.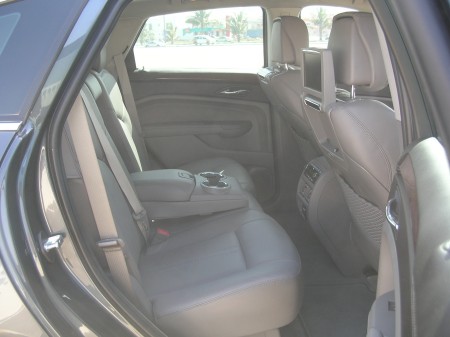 Rear legroom is only about as much as a compact car, with headroom to match due to the low roofline, but average-sized peeps like us had no issues. The pull-down centre armrest houses cup-holders and a storage space, while the front seat-backs have flip-up DVD screens. There are also rear a/c vents with separate controls.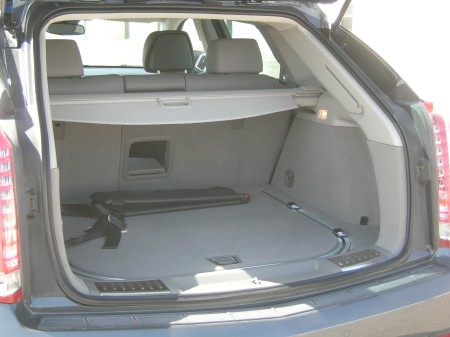 Floor space under the powered tailgate is reasonable, but there is very limited upper volume thanks to the sloping rear window.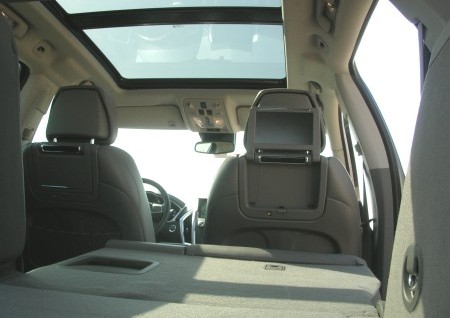 The 60:40 rear seat folds almost flat to make a larger cargo area. And the front part of that full-length panoramic glass roof can even open like a regular sunroof, better than the half-baked design in the deadbeat Audi Q5.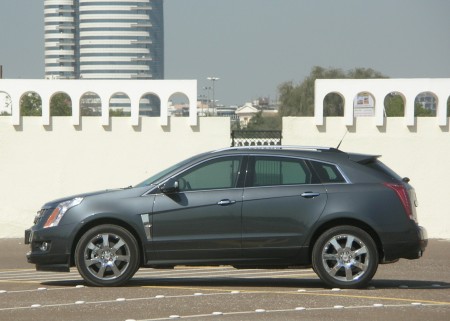 It's styling and innovative features that make the Cadillac SRX an appealing prospect, rather than its actual driving capabilities. In a market segment as boring as "crossovers," the SRX keeps things interesting. More driving impressions will be in the full review, as we go out tomorrow for performance testing during Dubai's self-imposed "Car-Free Day." Ridiculous.