VATH releases modified Mercedes-Benz E 500 Coupe

German tuners VATH Automobiltechnik has released a V50S package for the E-500 engine which turns up the horsepower from 388 hp to 435 hp. Visual upgrades are available as well on the Mercedes Benz E Class Coupe.
Along with the engine upgrade, VATH has added better shock absorbers, 20-inch wheels with wider tyres and bigger brakes to improve handling.
Visually the car offers a carbon-fibre body kit on the outside and on the inside, it can be entirely trimmed. Also carbon-fibre pieces can be added to the interior.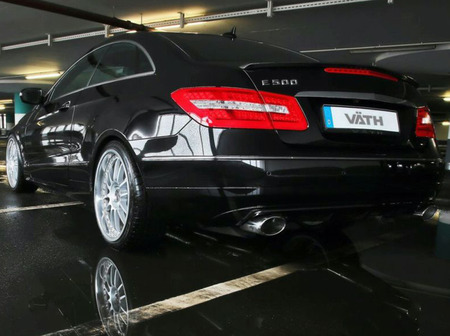 Maybe a few will hit the UAE and GCC in the coming months. For more of the latest information on the regular Mercedes Benz E-Class model in Dubai and Abu Dhabi, check out the Mercedes Benz E-Class buyer guide.