UAE petrol prices to increase by 11%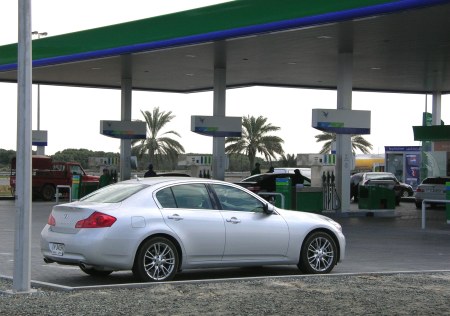 After years of complaints by the monopoly petrol retailers in Dubai and the Northern Emirates, the UAE federal has decided to increase petrol prices in the UAE by 11%.
The increase will be implemented gradually in stages, apparently to soften the blow on consumers. The total price increase will by 15 fils per litre, eventually upping the price per litre from the current Dhs 1.37 up to a future Dhs 1.52 or thereabouts.
Petrol retailers in the UAE, such as ENOC/EPPCO and Emarat, have always claimed that they buy petrol at international market rates and therefore make constant losses due to the government price cap, earning money only via additional services such as car-washes and mini-marts. Only Abu Dhabi, via ADNOC, refines their own crude oil for local sale. Call us naive, but it just strikes us as odd that an oil-producing country has petrol pricing issues.