So we got a 2010 Chrysler 300 Limited

The Chrysler 300 is a remnant of the firm's brief glory days, just half a decade ago, when the first real fruit of the DaimlerChrysler merger allowed the American company to create a balanced rear-wheel-drive exotic sedan using Mercedes-Benz underpinnings. It sold well, right up till the recession, at which point the focus shifted to fuel-efficient cars and suddenly Chrysler was considered a dinosaur by the fickle public. But the 300 remains an awesome car, even if going by looks alone.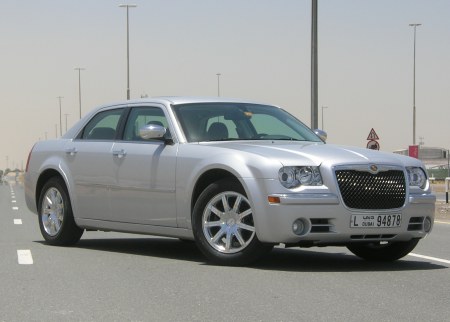 So far, the 300C was imported from Austria in V8 guise, but Chrysler has finally decided to offer the American-built 300 in V6 guise here. Interestingly, it is the 300 Limited, a specially-kitted model that is impossible to differentiate from a 300C Hemi except for badging. It even has an upscale mesh grille and 18-inch chrome alloys.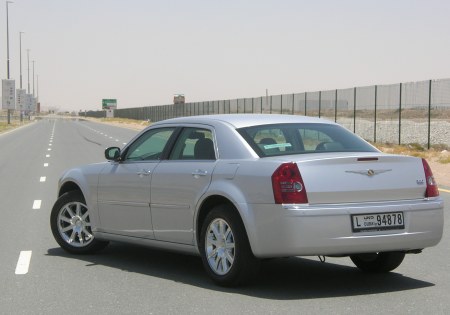 Compared to the Hemi, the rear of the V6 only lacks dual exhaust tips and the Hemi badge.
The interior design is very simplistic, although materials were pretty good, with a soft-touch dash, firmer soft-touch door panels and slightly better build quality than Ford or Chevrolet. Included in the Limited is the likeable voice-controlled UConnect navigation communications system that understands our accents and includes a 20GB hard-drive. Also cool in the most unlikely way was the slightly transparent "wood" trim, obviously fake but truly unique.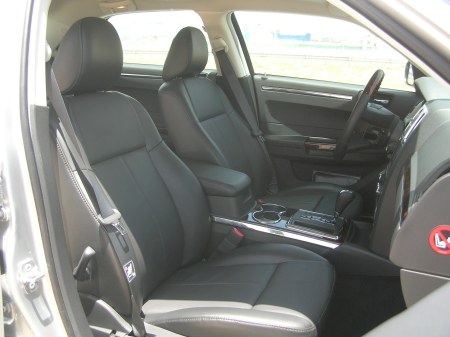 Space is good, with cushy leather and barely-bolstered power-adjustable front seats. Visibility wasn't as big an issue as we expected from this chopped-top sedan, probably because we had jumped into it right after testing a Camaro.
The rear has as much legroom as most midsize sedans. It only falls short if being compared to full-size sedans, but compromises had to be made in the name of style. The Limited also has more space than the last 300C SRT-8 that we tested in 2006, probably because the SRT-8 had thicker front "sports" seats.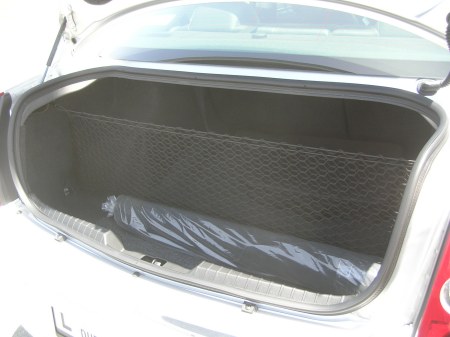 Luggage boot space is absolutely massive, in keeping with its full-size exterior. The rear seatback can fold flat, and there is even a cargo net to hold smaller items.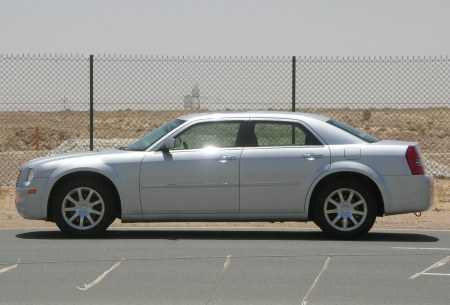 Compared to the older 300C SRT-8 we played with, the newer Limited has more tech too, such as remote start, electronic key, USB support and the aforementioned UConnect. Our tester even had optional rear parking sensors. It was interesting to see that the 300C has moved on with the times. However, saddled with an aging 3.5-litre V6 and 4-speed automatic, we weren't expecting much in terms of performance. And in timed runs, that proved correct. And that is the odd part, because the car actually felt rather quick and easily handled aggressive city driving. More in the full review.