So we got a 2011 Lexus RX & Cadillac CTS-V Coupe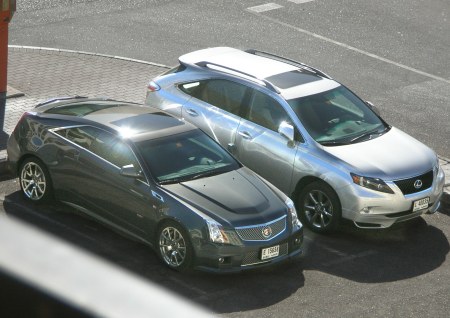 Last week we picked up a 2011 Lexus RX 350 for a couple of days to see what updates the crossover has received for the new model year, as well as to have a comfortable ride to travel to the Abu Dhabi Motor Show, an hour-and-a-half drive from the centre of Dubai. On the day we returned the Lexus, we also received a 2011 Cadillac CTS-V Coupe for only a day. There won't be any of our quirky comparison tests, but there will be 'first drive' stories soon on both these cars.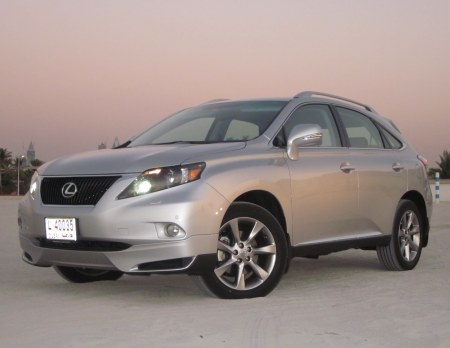 We've driven the top-of-the-line Lexus RX before, so this time we'll just do a 'first drive' review on this one, a mid-range "Stone Designs" model with what looks to be custom interior upholstery. Say what you will about this crossover. but when it comes time for cross-country drives, we'll always pick a soft Lexus with meaty rubber on those alloys over a firm BMW with stupid run-flat tyres.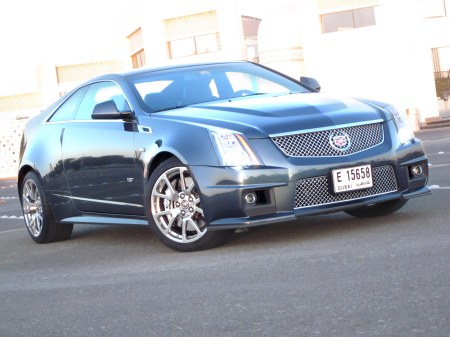 We generally refuse to take cars that are only offered to us for a day, due to the time wasted picking and dropping them off on busy days. We've rejected Porsches, Lamborghinis and even KTMs. But we had to try this one, because we'd be one of the first to drive the Cadillac CTS-V Coupe in the UAE. That, and also because General Motors graciously dropped it off and picked it up from our doorstep. There was absolutely no time to do our usual performance tests, so a 'first drive' is coming soon instead.