Chevrolet Camaro ZL1 2012 debuts at Chicago Auto Show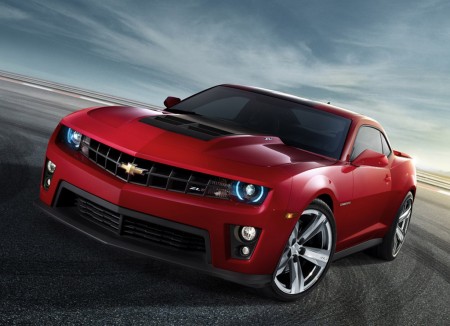 The 2012 Chevrolet Camaro ZL1 debuted at the 2011 Chicago Auto Show. It will be the most powerful Camaro developed by Chevrolet. It will have a more developed chassis with improved suspension and brakes for better handling. And of course, the engine will churn out a lot more power with the help of a supercharger.
The ZL1 is the LSA 6.2-litre V8 supercharged engine, which will produce an estimated 550 horsepower and 677 Nm of torque. ZL1 is equipped with a dual-mode exhaust system, which alters the sound level and character in response to engine rpm.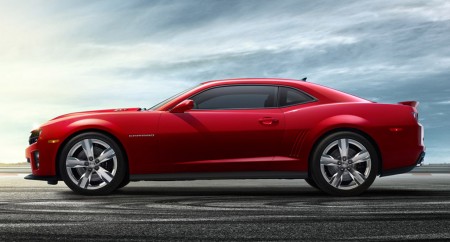 Design features include a new front fascia and hood with air extractors, designed to create aerodynamic downforce to aid handling. The car's hood includes a centre section constructed of carbon fibre and rendered in satin black finish. Other exterior difference includes new rocker panels, wide tires, 20-inch wheels and exhaust tips.
The suspension features completely revised tuning and the inclusion of Magnetic Ride Control. ZL1's Magnetic Ride system will include driver selectable modes, Tour and Sport tailored for the preferred style of driving.
Inside, the front seats feature microfibre suede inserts. Other enhancements include a redesigned steering wheel, alloy pedals, Head-Up Display and gauge system featuring a boost readout. Black is the only interior colour. It will also get heated leather seats with microfibre inserts and ZL1 logos embroidered on the front headrests.
Testing is still ongoing and Chevrolet plans to release it in showrooms early next year. Definitely expect it to hit UAE, Saudi and other GCC roads by the summer of 2012.
Keep track of the latest prices and updates in the Chevrolet Camaro buyer guide.