Hyundai i40 photos show 2012 Sonata wagon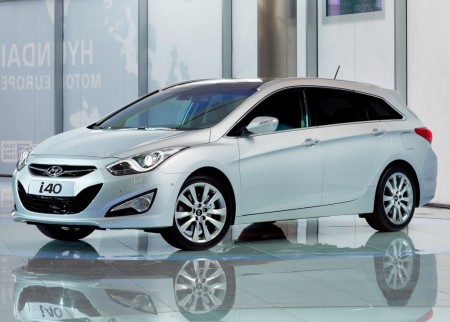 Hyundai has released first photos of the European-market 2012 Hyundai i40, an all-new station-wagon that looks oddly familiar.
Hyundai mentions that the i40 was developed in Germany, and will also be available in sedan form, which makes it obvious that this is just a variant of the Sonata sedan with a face like the Elantra that is just starting to hit the streets in various markets. The wagon will debut at the 2011 Geneva Motor Show in March.
It is unlikely that the Sonata wagon will be offered in the Middle East. Meanwhile, the new Elantra is already undergoing testing in Dubai and Abu Dhabi. Expect the 2012 Hyundai Elantra to hit the streets of Saudi Arabia, UAE, Qatar and other GCC countries by the summer of 2011.
Keep track of updates in the Hyundai buyer guide.