McLaren MP4-12C full specs revealed

McLaren have made a come back this year. They have finally revealed complete details of their new machine, the McLaren MP4-12C, a supercar which hopes to go against the Ferrari 458 Italia. While it may not be as insane as the McLaren F1, this new model still packs a punch.
The MP4-12C gets 3.8-litre twin-turbo V8 engine which produces 592 hp and 600 Nm of torque. This will propel the the lightweight McLaren from 0-100 kph in just 3.3 seconds. Continue pressing the accelerator, and it can reach a top speed of 330 kph. All that power will be controlled by the seven-speed SSG gearbox which offers there settings: Normal, Sport and Track. The suspension also has three choices, Normal, Sport and Track, for the driver to select.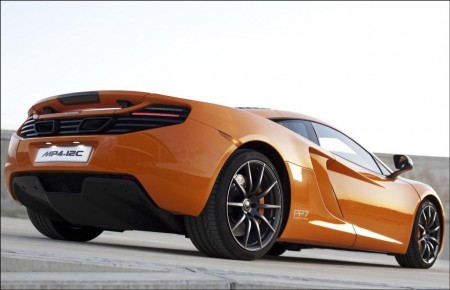 The McLaren MP4-12C goes on sale by summer in the UAE, Saudi Arabia, Qatar, Kuwait and Bahrain.