So we got a 2011 Volkswagen Tiguan R-Line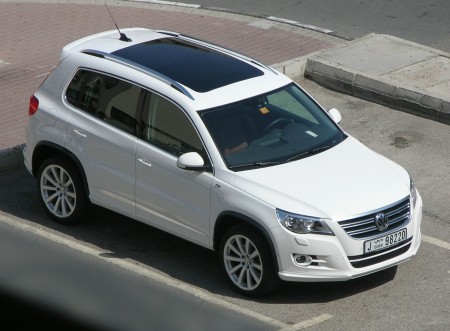 As part of our fresh look at VW's line-up, we've picked up a 2011 Volkswagen Tiguan 2.0 TSI Sport&Style R-Line 4MOTION DSG. A facelift of this model has already been revealed, but it won't differ much from this tester, aside from a new face. The ridiculously-long name also hints at several specifications, although all of it is not marked out with badges on the body.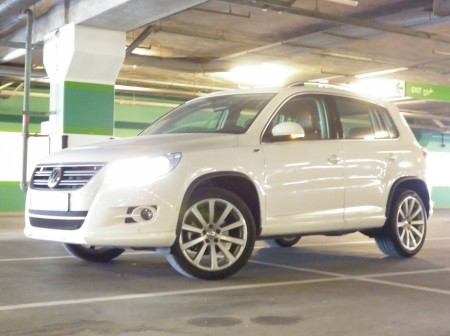 The "Sport&Style" trim means this is the road-biased model, so it comes with a nicer front bumper, lower and aerodynamic.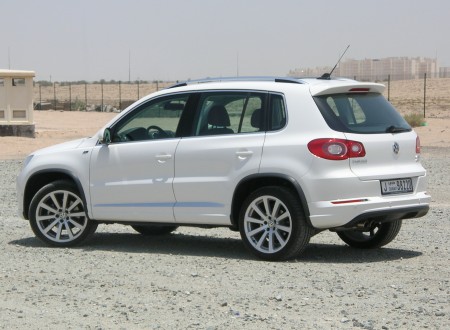 The "2.0 TSI" and "DSG" bits mean it has the engine and gearbox from a Golf GTI. The "4MOTION" means it is all-wheel-drive. And the "R-Line" pack adds some exterior bits, 19-inch wheels and sports suspension.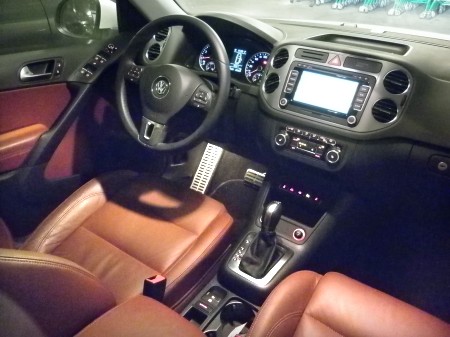 The interior is suitably premium, given its price, with touchscreen navigation, panoramic glass roof, soft-touch upper trim and more R-Line bits such as aluminium pedals. Yet Bluetooth and USB are optional, and not fitted in our tester.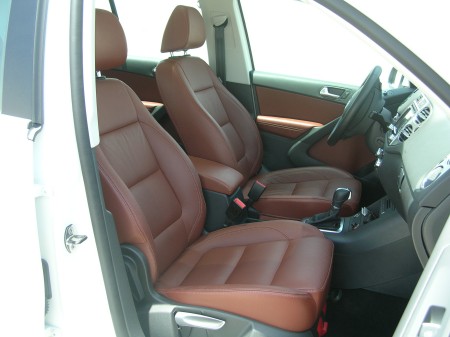 Space up front is excellent, and there are plenty of storage spaces. It is all very practical. The only ergonomic gripe is that the a/c vents, as many as eight individual ones, all point towards your face.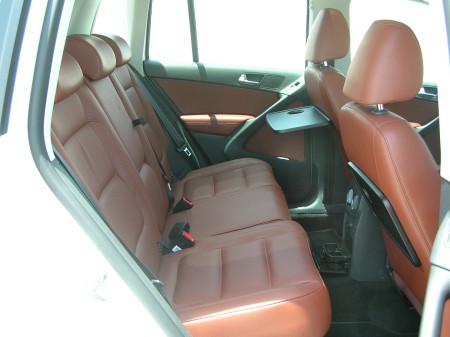 Rear space is also excellent, and the bench can move front and back. There are rear a/c vents and pop-out cup-holders near the middle. An odd addition are those fold-out airplane-style trays.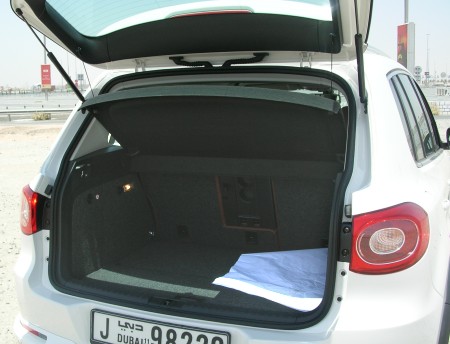 Cargo volume is pretty good, although not as much as larger competitors such as the Honda CR-V or the Chevy Captiva. The rear seats fold down to increase room.
The VW Tiguan, with the R-Line package, really is just a sporty hatchback on stilts, and drives like one too. More in the full review.