Bridgestone launches fuel-saving Ecopia tyre in GCC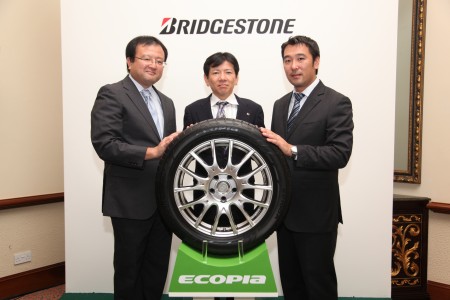 Bridgestone Middle East has just launched the ECOPIA EP100A tyre for the Middle East and Africa markets, at an event in Dubai, UAE. Bridgestone "rises up to the challenge in helping our planet" with this tyre, which apparently saves fuel thanks to lower rolling resistance.
In their words, "fuel efficiency is a key to reducing CO2 emissions during driving, which in turn helps our planet on the prevention of global warming while valuing natural resources." The Bridgestone's ECOPIA EP100A tyre is an "environmentally-friendly tyre which provides good balance on performance with better lower rolling resistance that result to enhanced fuel efficiency." Their comparative tests showed that ECOPIA improves fuel efficiency by 3.1% compared to a standard Bridgestone B250 tyre.
Compared to the B250, the ECOPIA tyre apparently offers similar dry and wet grip even though rolling resistance is reduced, while braking distance is seemingly not compromised at all.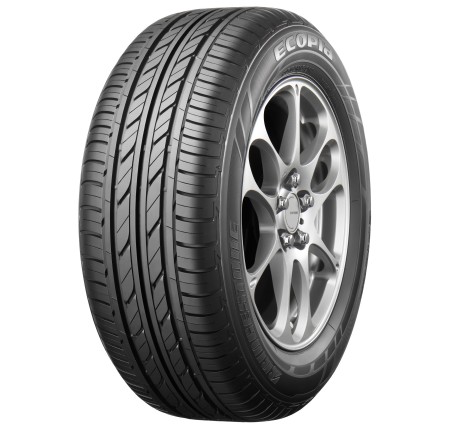 The ECOPIA's compound is a "combination of silica with a coupling agent that compared to conventional ones reduces heat generation and energy loss; its innovative tyre shape controls stress and deformation during driving; the rib-linked blocks uniform ground contact when braking and deliver an enhanced stopping performance, even in wet conditions."
The ECOPIA EP100A will be available in the Middle East & Africa markets in the third quarter of this year. The premium tyre costs about 10-15% more than a conventional tyre, and Bridgestone is banking on rising fuel prices to make this tyre more attractive, with 3% fuel savings over the long run. It will initially be available in sizes for compact cars and midsize sedans.