So we got a 2012 VW Touareg V8

While our VW Passat CC long-termer has gone in for some bodywork after a hit-and-run incident, we picked up a 2012 Volkswagen Touareg to test-drive in the meantime. And it's not just any Touareg, but the new 4.2-litre V8 version that debuted a few months ago, and that too in pricey "Exclusive" trim.
We've had the conservatively-handsome trucklet for more than a week now, but we still can't definitively spot the difference between this V8 version and the V6 version we drove earlier. We suspect the side skirts and 19-inch alloys are part of the ultra-expensive Exclusive package.
The interior colours are stunning, again all part of the Exclusive package, although in terms of design, it is pretty much the same in all Touareg models, which is a good thing. In terms of materials, it easily matches the Lexus RX 350, and is only one step away from the Porsche Cayenne.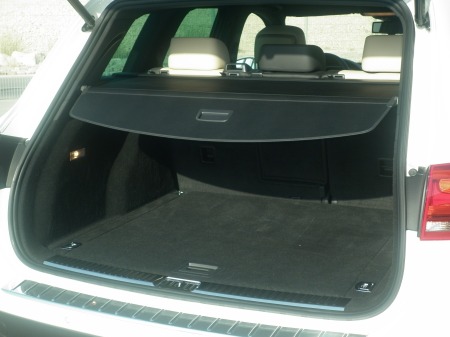 The Touareg is a 5-seater, which means there is a huge cargo area, complete with a grocery-bag hook, an elastic strap to hold smaller items, and fold-down rear seats.
We get to keep this Touareg till the end of the month, although it doesn't take a month to figure out that this is easily among the best 4x4s we've ever driven on the road. Sure, it is a bit compromised in the off-road department, but when compared to the premium German marques, this VW is just as good, for the most part. More in the full review.