Dubai police announces Ferrari FF police car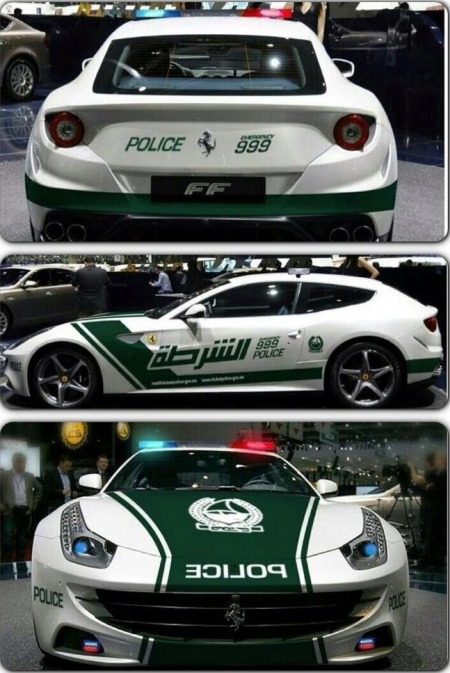 This is the latest photo by Dubai Police doing the rounds of the internet. They've now announced that a Ferrari FF police car is joining their fleet.
The car in the picture is obviously photoshopped, but it shows how the actual car should look once the real deal hits the streets of Dubai.