Dubai Police gets BMW M6 & Ford Mustang cop cars

The parade of fancy cars from Dubai Police hasn't ended yet, as uncredited photos have emerged of a BMW 6-Series and a Ford Mustang, in full police livery.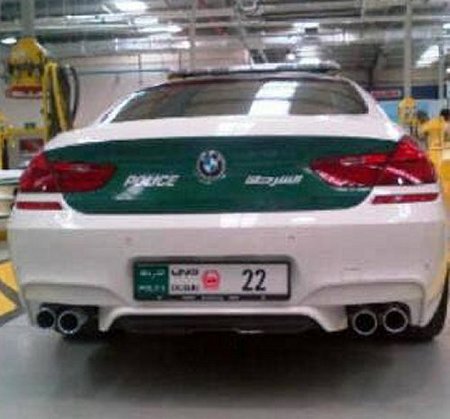 The stickered-up cars are just the latest in the Dubai Police fleet of "show" cars that are hitting the streets to "classy" up the city, by the chief's own admission. It is unclear whether the BMW is a coupe or a sedan but it looks to be an M6, while word is the Mustang is actually a Roush model.
And it doesn't end there. While this officially-released photoshopped image isn't real, we can reconfirm that a Bugatti Veyron police car really is on the way, because we heard from the dealer that the police have already purchased one!
Read up more on the police cars by Dubai Police.
Update: The cars are indeed a Roush Mustang and a BMW M6 Gran Coupe.