So we got a 2013 Alfa Romeo Giulietta

Alfa Romeo isn't exactly a very popular brand in the GCC. But it should be, now that the Giulietta's appeared in Fast & Furious 6 as the car that took down a cargo plane on the world's longest runway. Incidentally, we took the car for a run just a week before the premiere of that movie in Dubai, which we attended courtesy of tickets from Chrysler-Fiat.
The Alfa Romeo Giulietta is a mouthful to pronounce, and even harder to spell out, but it's a good-looking car, taking styling cues from Alfa's exclusive 8C Competizione supercar, if you look closely enough.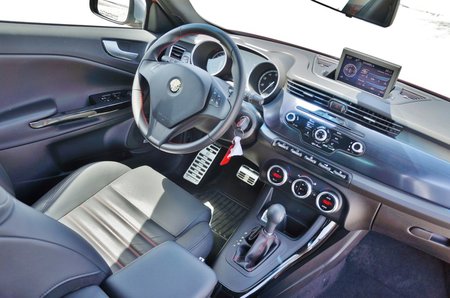 Inside, the cabin is decently trimmed up, although the large swaths of plastic on the dash isn't particularly appealing. The top-spec model's pop-up screen is a nice addition though, as are the stitched logos on the seats and the aluminium pedals.
The cabin isn't as spacious as, say, a Nissan Tiida, but at least the rear seats can be configured to carry large loads. We had doubts over whether this ladder would fit, but it did.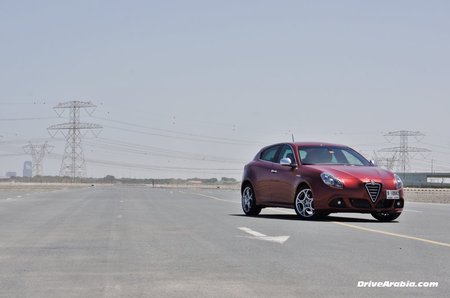 The Giulietta lands in the UAE just as the sporty-premium segment heats up with the arrival of the over-marketed Mercedes-Benz A-Class, the perennially-popular Volkswagen Golf GTI Mark 7, the quickly-forgotten Volvo V40 and the extremely-awesome Ford Focus ST. While the Alfa looks like no other hatchback out there, and handles just as a hot hatch should, it may come up a bit short on certain other driveability aspects. More in the full review.