So we got a 2014 Toyota Corolla 2.0 Limited

Here we are, trundling around in the all-new 2014 Toyota Corolla 2.0 Limited again. This time we have it for a longer period, so we can dig further into its features and mannerisms.
The new Corolla looks pretty good actually, aside from those ridiculously-spacious wheel-well gaps.
The world's occasional best-selling car finally has a bit of "handsome" character, which it hasn't had since 1997, a basic version of which my father used to own until finally selling it off in 2011, still in working order.
Inside, a mix of soft-touch and hard plastics make up a tasteful cabin that doesn't pull any ridiculous fake-stitching tricks like the Yaris sedan.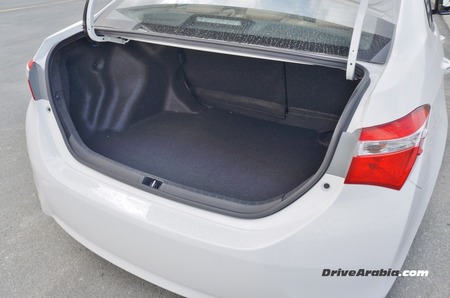 The boot is big. Very big. Big enough to fit a full-size spare alloy underneath. And the seat-backing finally has a cloth layer, whereas the previous-gen model had a piece of cardboard!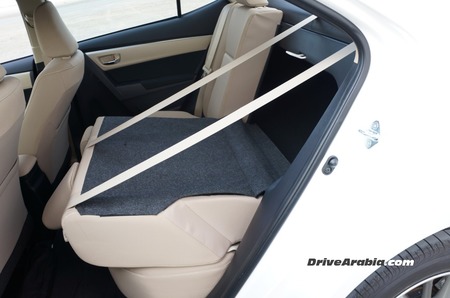 The folding rear seat is a bit ill-thought out though. Those seat-belts get in the way of big loads, and you cannot fully move them aside.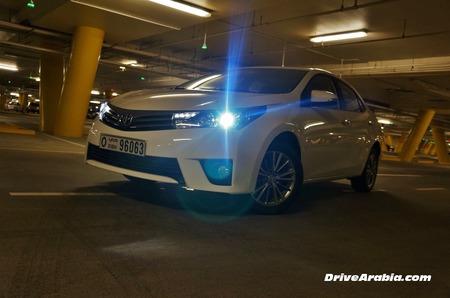 Still, there's a lot to like in the new Corolla, even if it is technologically backwards in several aspects compared to many of its rivals. You;d be surprised to hear that we actually enjoyed driving it, way more than the fancy-styled Koreans. More in the full review.