Long-term update: We overhaul our trusty Range Rover

While the other cars on our fleet are just toys, the Range Rover is the family vehicle and performs the bulk of our transporting duties. We've also trusted it as our luxury ride for important time-sensitive meetings and airport drop-offs. As such, it needs to be reliable. Thankfully our greyish-green Vogue has served us faithfully since 2012 with only minor niggles, especially since we properly take care of it. But it is nearly a decade old and has 111,111 km on it, so we decided to do the inevitable overhaul after it started showing signs of tiredness.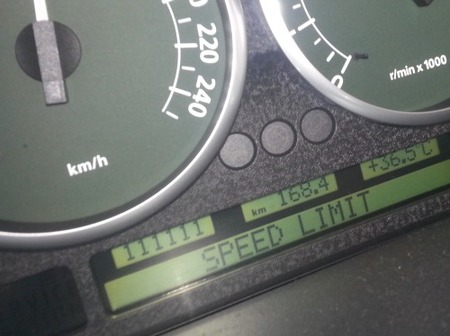 The sign came when there were engine belt noises and the eventual safe-mode shutdown, and then started right back up again. We sent our wagon off to Das Auto Works, a BMW-specialist garage whose owner invited us there because, well, our old-school Range Rover has a BMW engine and, well, he used to own one too and has the right diagnostic tools for it, unlike most non-dealer garages.
He said the BMW 4.4-litre engine is generally solid and concluded that the car had a weak alternator and tensioner pulley, which was probably causing the odd behaviour. He recommended a list of parts that were now old and needed to be changed in order to make the car ready to tackle whatever the future throws at it, which included the alternator, new battery, tensioner pulley and several related belts, engine fan clutch, steering-fluid reservoir with related hoses and oil, and many other rubber hoses and seals here and there.
A chip for the suspension height control had burned out, so it was replaced with a used BMW part. We also replaced the weak bonnet struts, the coolant and the brake fluid, as well as threw in an oil change.
So far, the cost of upkeep has been no more than that of a similarly-aged BMW 3-Series, for what is essentially a top-spec luxury car that'll probably become a classic some 30 years from now, and with the preventive maintenance we've put into it, the Vogue is all set to hopefully keep serving us reliably for the near future, until we decide to move up to a new Range Rover.
Original Mileage When Bought: 99,980 km
Latest Mileage To Date: 111,111 km
Latest Average Fuel Economy: 18.4 litres/100 km
Cost of Latest Problems: Dhs 8486
Cost of Latest Maintenance: Dhs 4485

Total Non-Fuel Running Cost Since Bought: Dhs 25496