2018 Audi A7 debuts with semi-autonomous driving
The VW Group has taken the covers off their all-new 2018 Audi A7 Sportback. It comes with a new-yet-familiar look, a mild hybrid setup under the hood, and semi-autonomous driving capabilities.
Built using the platform shared with the Audi A8 and Q7, the new A7 gives us quite a good look at what the upcoming 2018 Audi A6 is going to look like. The headlights have grown slimmer and are now fitted with LED headlamps with several LED strips. The single grille has grown a bit in size too. Looking at it from the sides, the silhouette of the outgoing model is retained but the lines on the body are sharper. At the rear, a massive tail lamp with vertical LED segments spans across the width of the car. The rear is hunched towards the rump of the car to retain the four-door coupe stance of the original A7.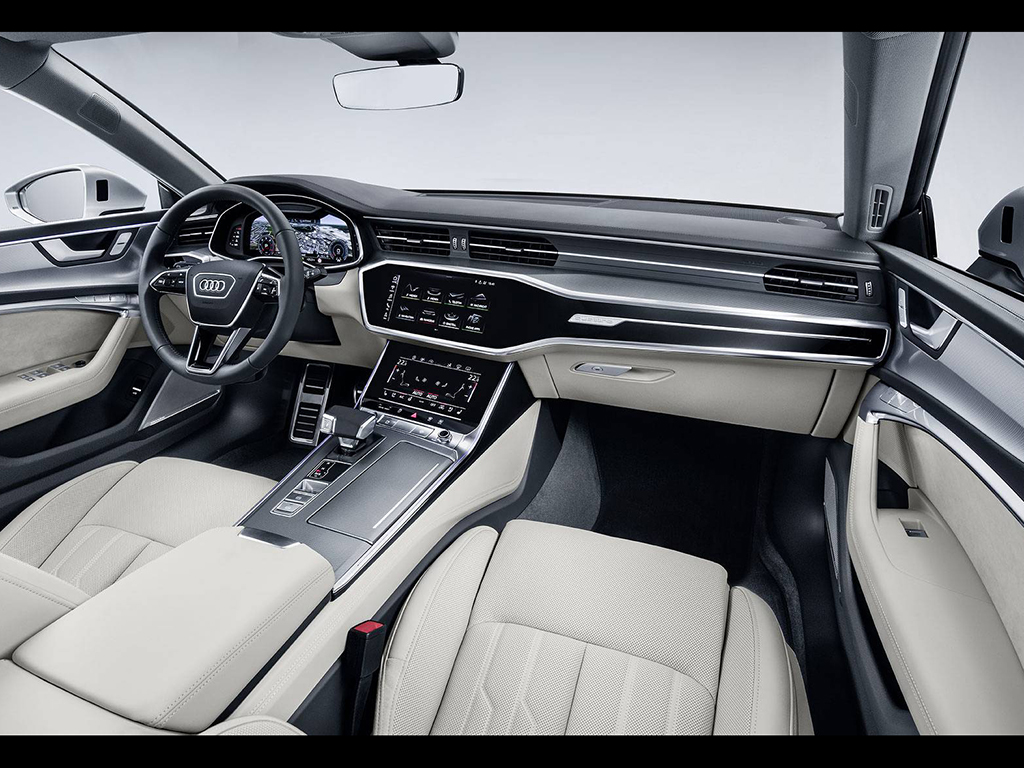 The A7's interior is similar to that of the Audi A8 limo that it is based on. The 12.3-inch virtual cockpit makes another appearance here inside the 2018 A7. There are two more screens, a 10.1-inch system dedicated for the infotainment system and another 8.1-inch module for controlling the car functions. If you haven't had your fill with the screens yet, there is a heads-up display as well. A Bang & Olufsen sound system takes care of the acoustic duties. The seats are large units that are upholstered in Valcona leather upholstery.
The autonomous capabilities of the 2018 Audi A7 include a self-parking system which parks the car without the driver in it. When the "level three" autonomy for the A7 comes out in 2018, the vehicle will be able to drive itself in traffic. But when the car goes on sale in February 2018, this system won't be on offer and neither will be offered as an over-the-air update. Audi justifies that (and takes an indirect dig at Tesla) by saying "Customers are not guinea pigs".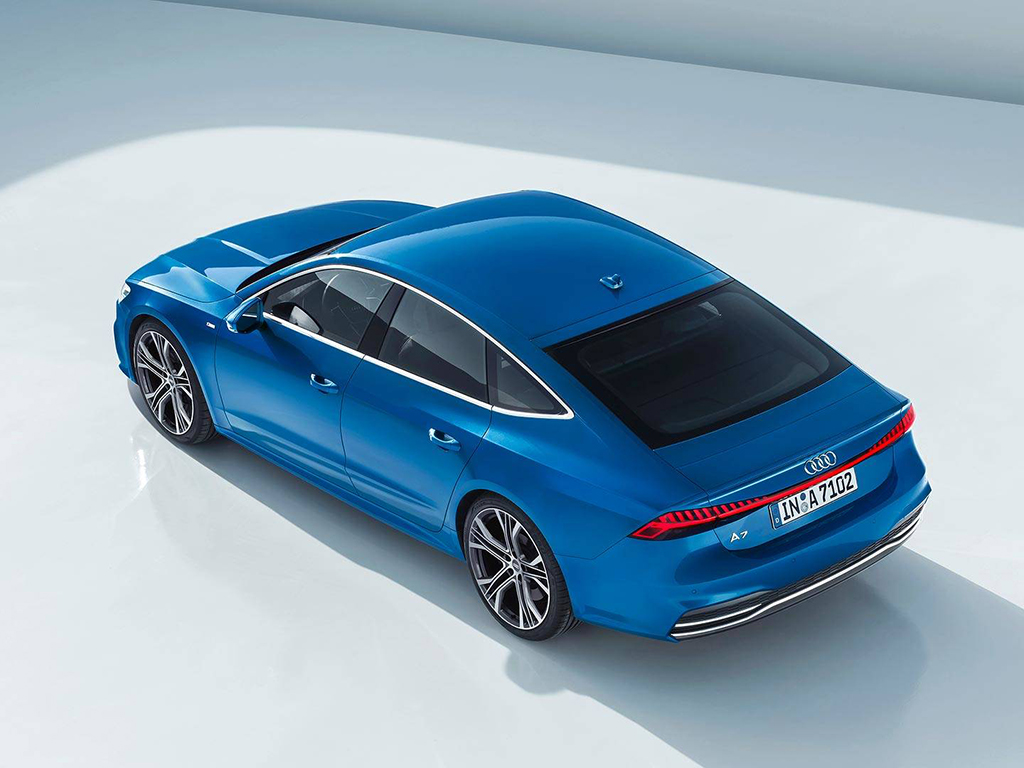 Under the hood, a 3.0-litre V6 petrol motor produces 335 hp and 500 Nm of torque. This is good enough to power the 2018 Audi A7 from 0 to 100 kph in 5.3 seconds and onwards to an electronically-limited (predictably) top speed of 250 kph. The mild hybrid systems include a 48-volt electric system that shuts the engine down while coasting and harnesses kinetic energy to improve fuel efficiency. The 2018 A7 also switches the engine off when the car goes under 23 kph in city conditions.  Four-cylinder turbo petrols and diesels will follow later.
Expect the new A7 Sportback to reach UAE, KSA and other GCC showrooms by the end of summer next year.
Keep track of prices and updates in the Audi buyer guide.