So we got a 2018 Alfa Romeo Giulia Quadrifoglio
Alfa Romeo, Fiat-Chrysler's second-tier luxury brand that's in comeback mode, dropped a bomb when their new rear-wheel-drive Giulia Quadrofoglio became the quickest sedan to lap the 'Ring (at least at the time). While the hype from that 2015 run has faded, we finally got our hands on it to see if this car will save Alfa.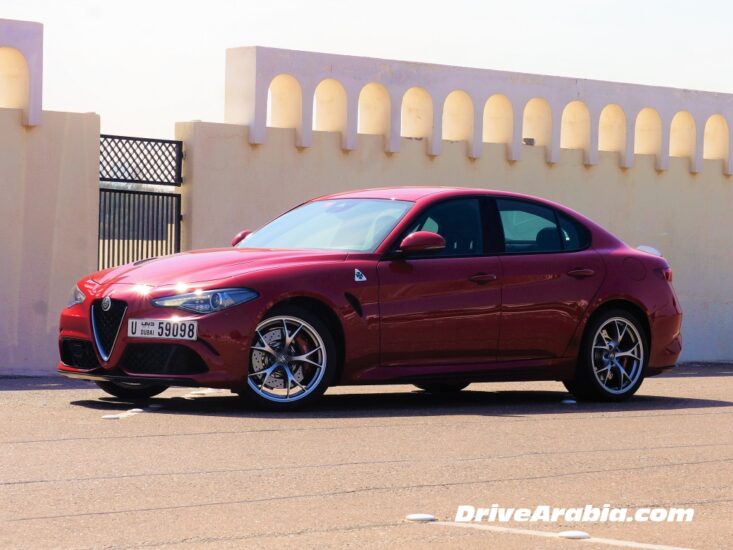 We weren't fans of the styling when it first came out, looking as if an awkward nose was grafted onto an Infiniti Q50 with Kia Cerato tail lights. But seeing the car in person, it looks much more attractive, especially with the little Quadrifoglio details such as the extended side-skirts and the lip spoilers.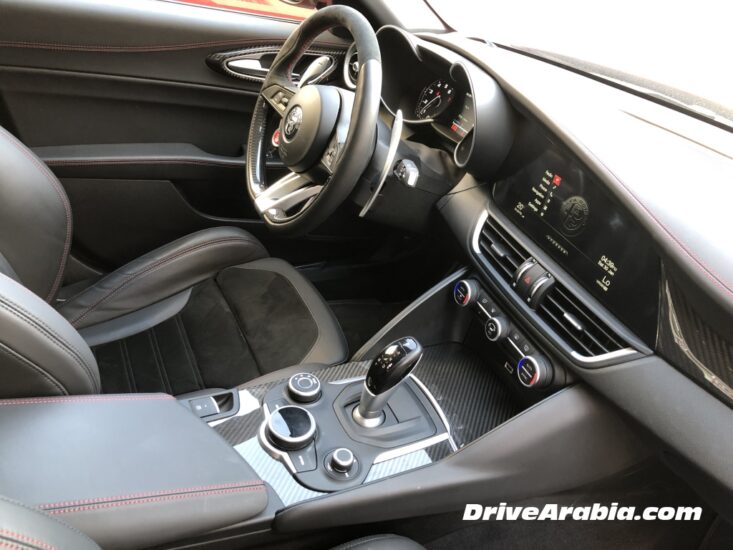 Inside, there are some luxury and sporty touches, but overall the ambience isn't particularly uplifting for a compact car that costs as much as a small apartment.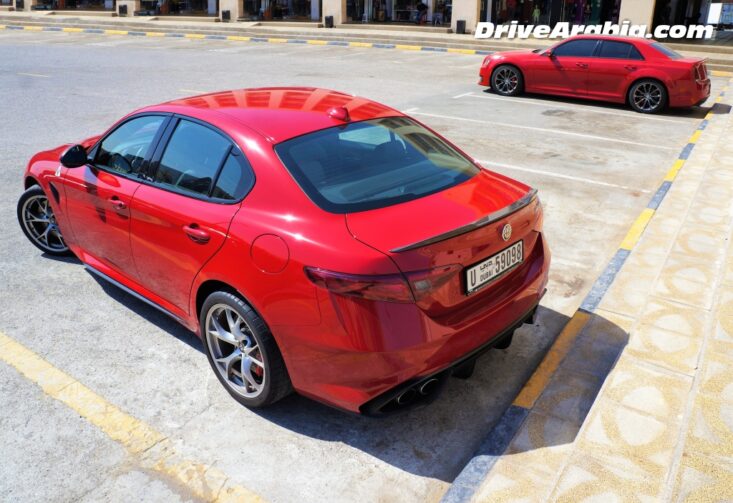 But boy does it drive like a supercar. Like, literally, a supercar — complete with the quirks that make them a bit of a handful in traffic. More on that in the full review.
Keep track of the latest prices and updates in the UAE, KSA & GCC in the Alfa Romeo Giulia Quadrifoglio buyer guide.