First drive: 2018 Ford Fusion Ecoboost AWD in Canada
Ford made headlines a few months ago when they announced that they'll stop selling sedans and hatchbacks in the United States due to high costs and low profit margins compared to crossovers and SUVs. The Mustang will survive there too, but everything from the Fiesta to the Taurus will get the axe in a couple of years. It is entirely possible that the same strategy will be followed in the Middle East, as the car line-up doesn't get much attention any more, and the next-generation Focus will not be launched here (which we drove and liked). Word is that twin-model Mondeo may go the way of the dodo in Europe as well. Anyway, we went to Canada for a two-week stint and rented a 2018 Ford Fusion Ecoboost AWD Titanium. And oddly enough, we actually liked it a lot.
We drove the Titanium in Dubai back in 2015 when it was still new. It was front-wheel-drive, had a 175 hp 2.5-litre motor and halogen headlights. It drove nicely, but it wasn't in any way interesting in terms of equipment. The 2018 one we drove in Canada is quite a different car, with all-wheel-drive, a 240 hp 2.0-litre turbo, LED headlights with LED running lamps and tails, and a subtle facelift with more chrome, more aggressive bumpers, a rear spoiler and optional 19-inch alloys.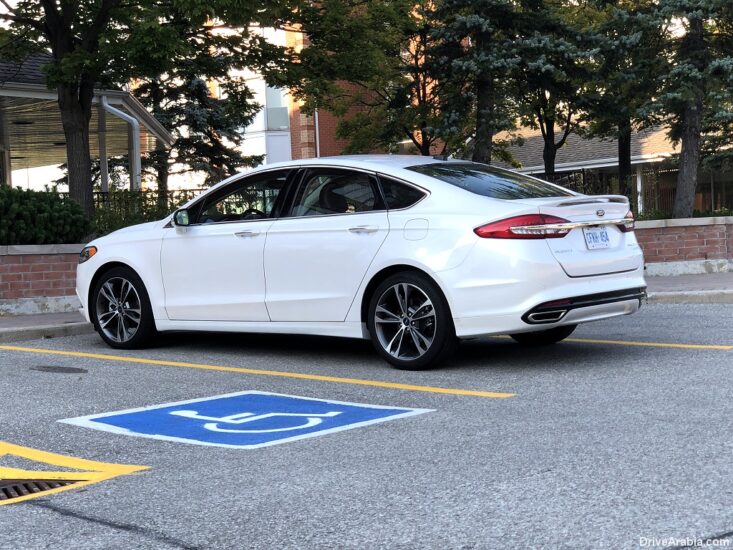 Aside from the turbo engine as an option, the facelift and rest of the features never made it to the UAE, as there is no new stocks any more, last we checked.
Inside, our Canadian rental wasn't exactly fleet-spec either, as it was a free upgrade because they didn't have the basic Hyundai Sonata we requested for. Our Fusion had a black leather interior, smart keyless entry with push-button start, heated/cooled front seats, SYNC 3 touchscreen with Apply Carplay and Android Auto, two screens in the gauge cluster, auto a/c, sunroof, 12-speaker Sony audio, rear camera with parking sensors, electric parking brake and a dial-style gear selector.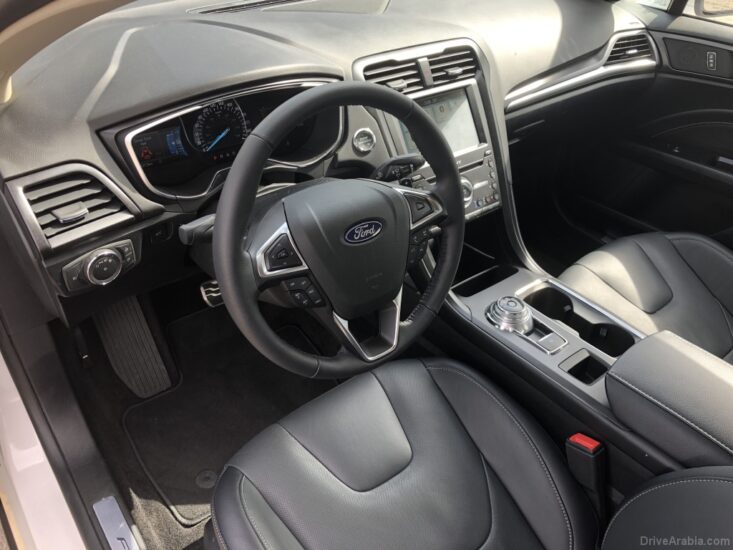 In Canada, it could be optioned up further to include inflatable rear seatbelts, adaptive cruise control and a whole host of active safety features, all coming in at the equivalent of Dhs 120,000. The last GCC-spec cars still got a regular shifter and generally has fewer available features for the same price, although it is admittedly unfair to compare prices in the two markets.
In terms of drive, it is the same as we had concluded in our earlier reviews of the 2015 Ford Fusion Titanium and the 2015 Ford Fusion Ecoboost. The turbo motor offers more than adequate power for daily driving and has a nice kick at the low end. The 6-speed auto may seem outdated, but picks the right gears smoothly.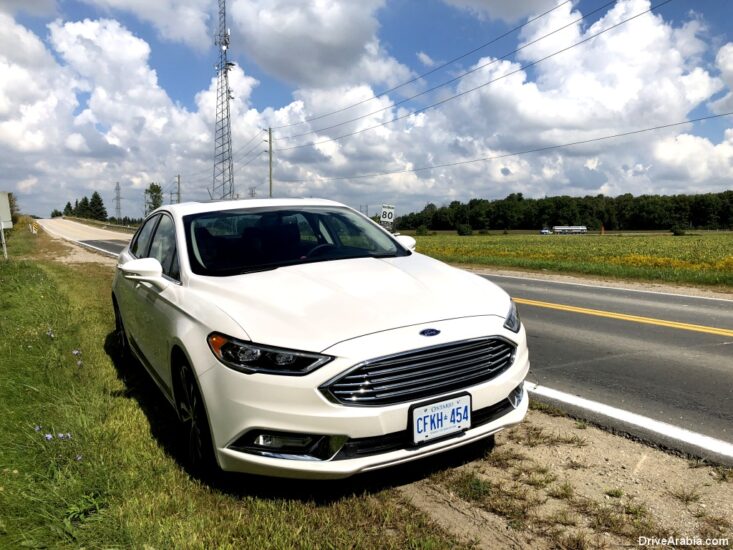 The car still handles very well, among the best in its class. We even hustled it in the rain, and managed it confidently thanks to the all-wheel-drive. It is also a fantastic highway cruiser, as we munched more than 700 km in two days in a smooth, stable and quiet car, with the kids sleeping in the back and carrying our baby gear in the huge boot. It did, shall we say, "above average" speeds without breaking a sweat, as Canada's highways have no speed cameras, but a handful of rather easy-to-spot Dodge Chargers and Ford Interceptors ready to chase you down. Even with barely any cops around, driving standards are pretty respectable.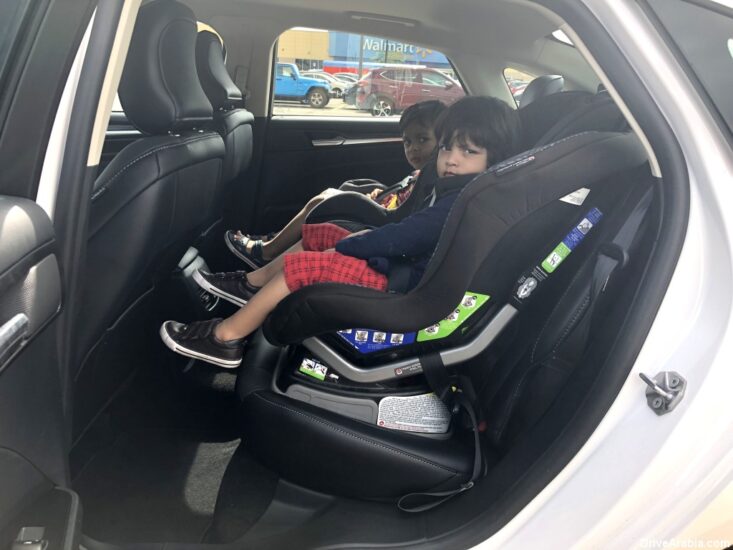 The Ford Fusion has evolved into a great car. After driving it for two weeks as a small family, we had no issues with its quirks at all, namely the high window sills and the less-than-average rear legroom. My toddlers still remember it as the "white car" and could pick it out from any crowd, as it was unique in the Greater Toronto Area's Japanese-loving automotive landscape. Even the white paint looked good in a country with skies so clear, the rain is like a free car wash rather than a mud shower. We'd forgo luxury cars and buy one in a heartbeat if we moved to Canada, as there is no class warfare on the streets like you have in Dubai, negating the need to buy the brashest cars around (as you'd find in our current fleet) just to be left alone in peace.
Photos by Mashfique Hussain Chowdhury.