First drive: 2020 Chevrolet Malibu 1.5T Premier in the UAE
The midsize sedan segment is a competitive one dominated by the Japanese. But Chevrolet has had a competent entry for a few years now that hasn't gained traction, even with competitive pricing. The current Malibu garnered a decent review from us when it was launched in late 2016, but then the well-known Japanese trio all got redesigns as well, raising the bar for what a midsize sedan can offer. The Korean-built Malibu received a quiet facelift for 2019 though, along with a new engine that's a huge improvement.
The facelift consists of a redesigned front bumper, redone tail lights and new wheels. It still looks aggressive, if a bit overdone now with chrome trimmings.
Inside, the cabin design is pretty much unchanged. There are high-quality hard plastics on the dash and upper doors, interspersed with stitched-leatherette padding on dash face, door inserts and centre-console sides, with hard plastics below. The fake wood trim looks fake, the buttons on the steering wheel are made of rubber, and the leather is not the best quality, but then again, the car costs a fair bit less than most of its rivals.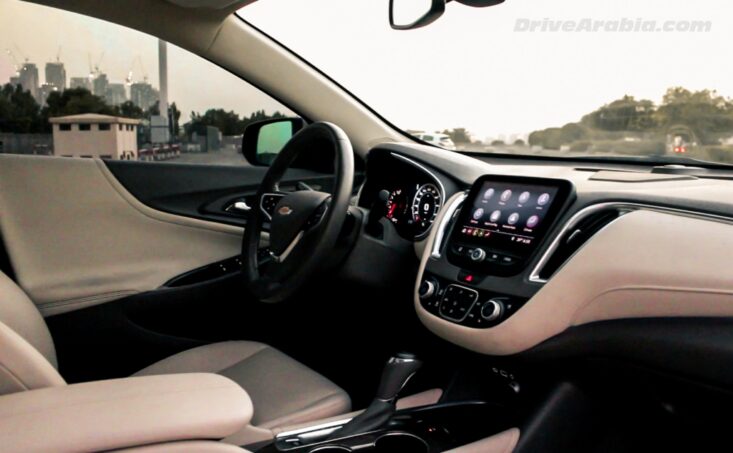 The infotainment system has an 8-inch capacitive screen, easy enough to figure out how to use, although some icons are too small. Navigation and Apple Carplay are also available. We couldn't connect our iPhone to the Bluetooth, although it has worked in other American-built Chevys.
Other notable features on this well-specced model include cooled front seats, panoramic glass roof and a very good dual-zone a/c.
In terms of space, the headroom and legroom are very good, but rear space is less than the top players in this segment. However, you go get a huge boot.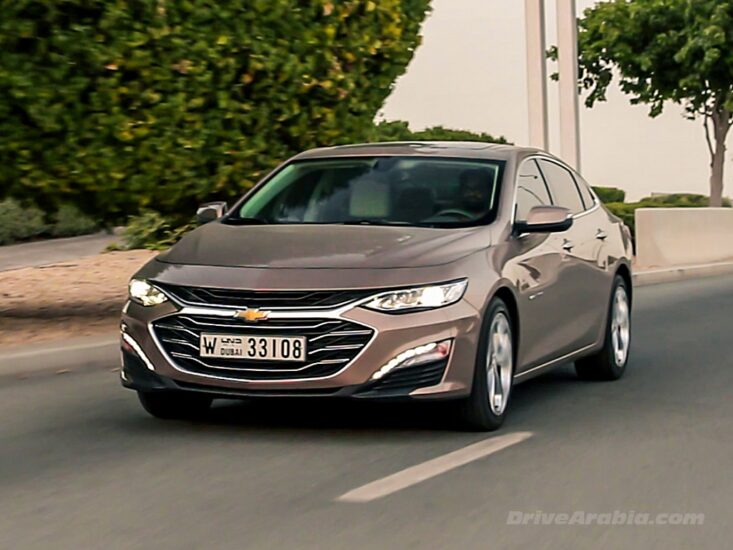 The new engine replacing the old 186 hp 2.5-litre is a 163 hp turbocharged 1.5-litre mated to a 6-speed automatic. Despite the reduction in power, the torque figure of 250 Nm is the same as before, except it peaks at a much lower rpm. What this means is the car actually feels quicker in daily-driving situations. The low-pressure turbo engine feels almost like a non-turbo motor once you get past the little bit of initial turbo lag, fairly responsive to inputs and offering good low-end kick as well as adequate passing power.
The gearbox has tall ratios and shifts smoothly, clearly made with fuel economy in mind. It managed about 10.6 litres/100 km (9.4 km/l) in our mixed driving, although it can probably do better with a lighter foot.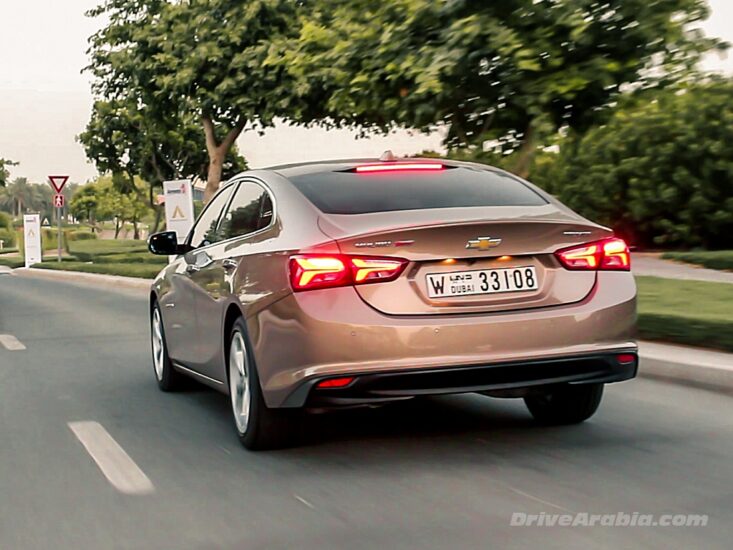 The light steering offers almost no feedback, but the car itself handles great. The soft suspension can be felt, but it settles down instantly after bumps and corners, with no serious body roll. The super-comfortable ride is very quiet except for some ambient noise. Unlike similarly-priced Hyundais and Kias, we actually enjoyed driving the Malibu.
With Chevrolet announcing that they'll start culling their sedan line-up in the United States, it is unclear if the Malibu will get a new generation. It certainly looks like the Malibu is getting better and better with every iteration.
For UAE/GCC prices and specs, visit the Chevrolet Malibu buyer guide.
Photos by Raies Imam & Mashfique Hussain Chowdhury.