Bentley Flying Spur Mulliner dials up the luxury
Have you ever thought the Bentley Flying Spur to be not opulent enough? Bentley has. So here is the Bentley Flying Spur Mulliner, the most luxurious Bentley sedan on sale. This is the third addition to the Bentley Mulliner Collections range, alongside the Continental GT and Continental GT Convertible.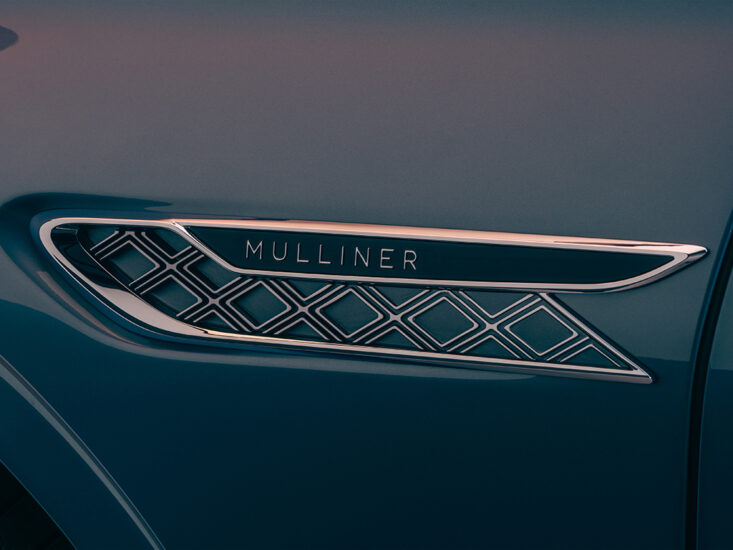 This sumptuous sedan is designed and created by Mulliner, a legendary name in coachbuilding, and hand-built in Great Britain. To make it stand apart from the regular Flying Spur, the Mulliner edition gets some goodies. The front grill gets a "Double Diamond" pattern that is swathed in chrome, along with the lower grill. To match this appeal, the side vents get more chrome and bespoke Mulliner branding.
The 22-inch wheels are unique for the Flying Spur Mulliner and are fitted with self-leveling wheel caps. The Flying B hood ornament is electrically deployed and illuminated.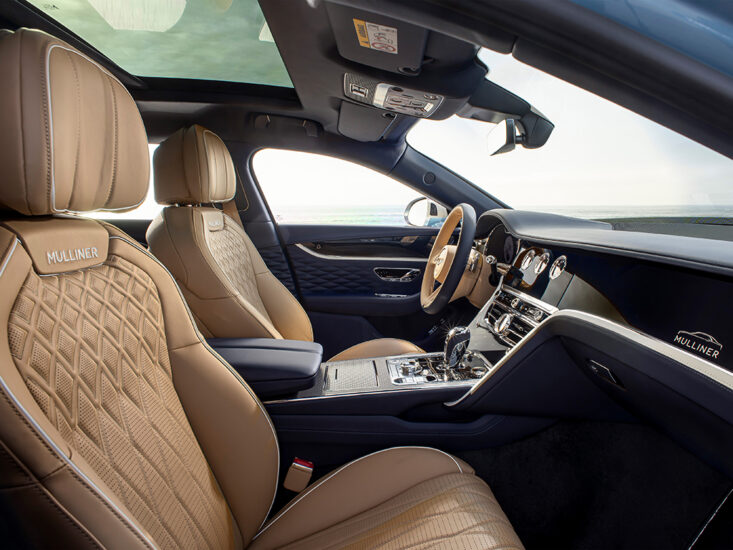 The interior can be customized by choosing between eight custom-made three-color combinations. Leather-clad keys of the Mulliner will be presented in a handcrafted box that will carry over the preferred interior color combination. All the opulence from the highest-end Flying Spur is of course standard on the Mulliner. This includes diamond-in-diamond quilting on the seat as well as the 3D leather design on the door pads. The dashboard adorns a brushed silver Mulliner clock, flanked by the bullseye air vents.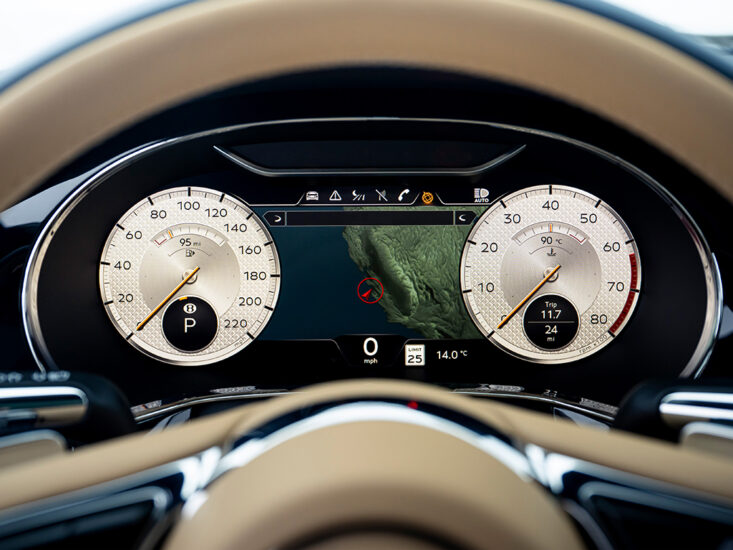 The Bentley Flying Spur Mulliner gets an LED driver instrument display with bespoke Mulliner graphics. The cabin also gets a heated steering wheel, rotating display, sports pedals, and a panoramic sunroof. The rear passengers are kept busy with veneered picnic tables that can be deployed at the touch of a button.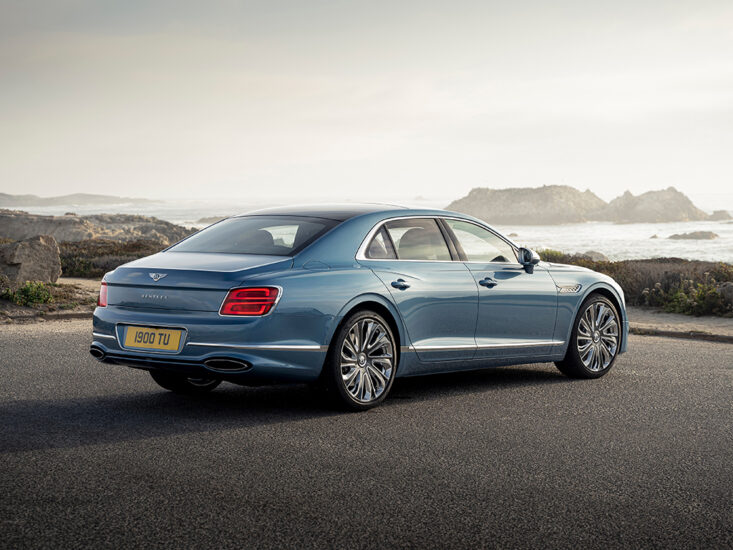 This is the first-ever Mulliner model with a hybrid powertrain. There is a 2.9-litre V6 paired to an electric motor to produce 536 hp and 750 Nm of torque, hitting 0 to 100 kph in just 4.3 seconds. If you want to go old-school, the twin-turbo 4.0-litre V8 is also available, and so is the larger twin-turbo 6.0-litre W12. The former produces 542 hp while the latter ups the ante with a colossal 626 hp. The V8 reaches 0 to 100 kph in 4.1 seconds, where as the W12 hits the century mark from zero in just 3.8 seconds.